wheel bucket type washing sand machine wheel washing river stone machine
Bucket Wheel Sand washing machine is used to remove the dust in sand. Bucket Wheel Sand washing machine
is widely used for cleaning materials in the following industries: quarry, minerals, building materials, transportation,
chemical industry, water conservancy and hydropower, cement mixture station. So we design this machine ,
which is mainly used for washing , selecting dewatering construction materials and sand materials.
Our sand washing machine is suitable to meet any different capacity.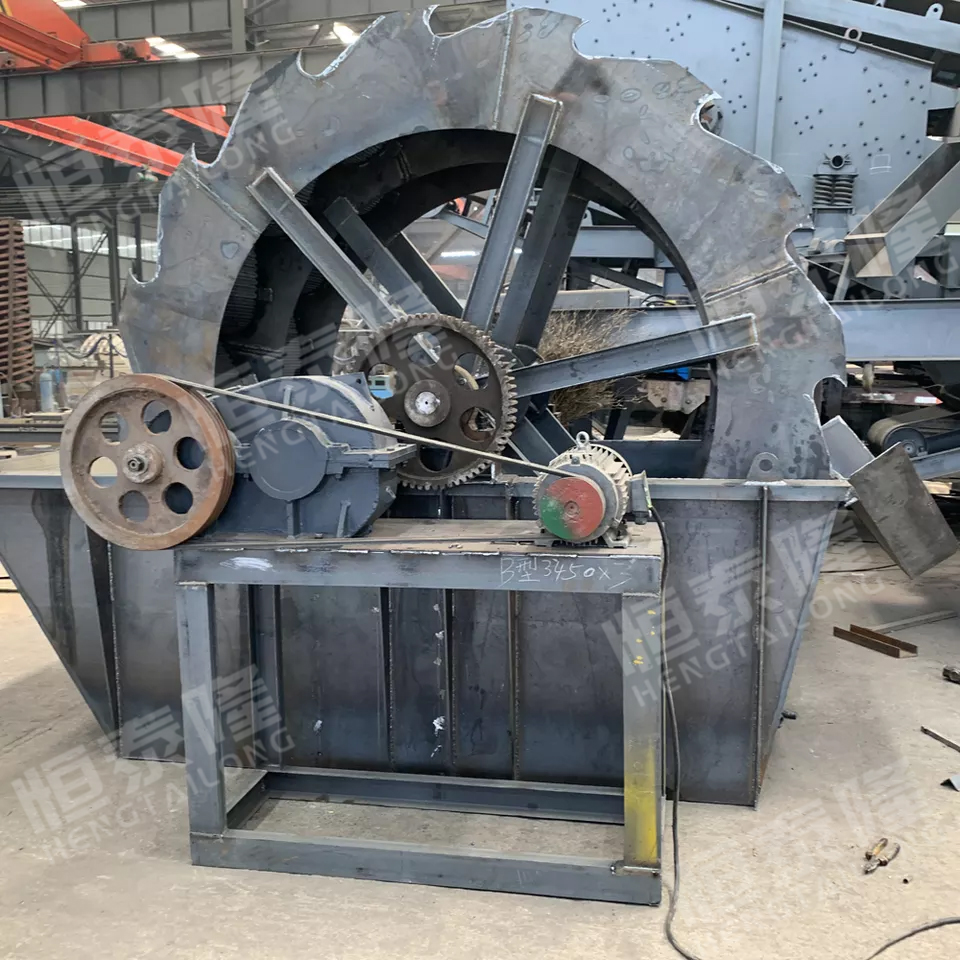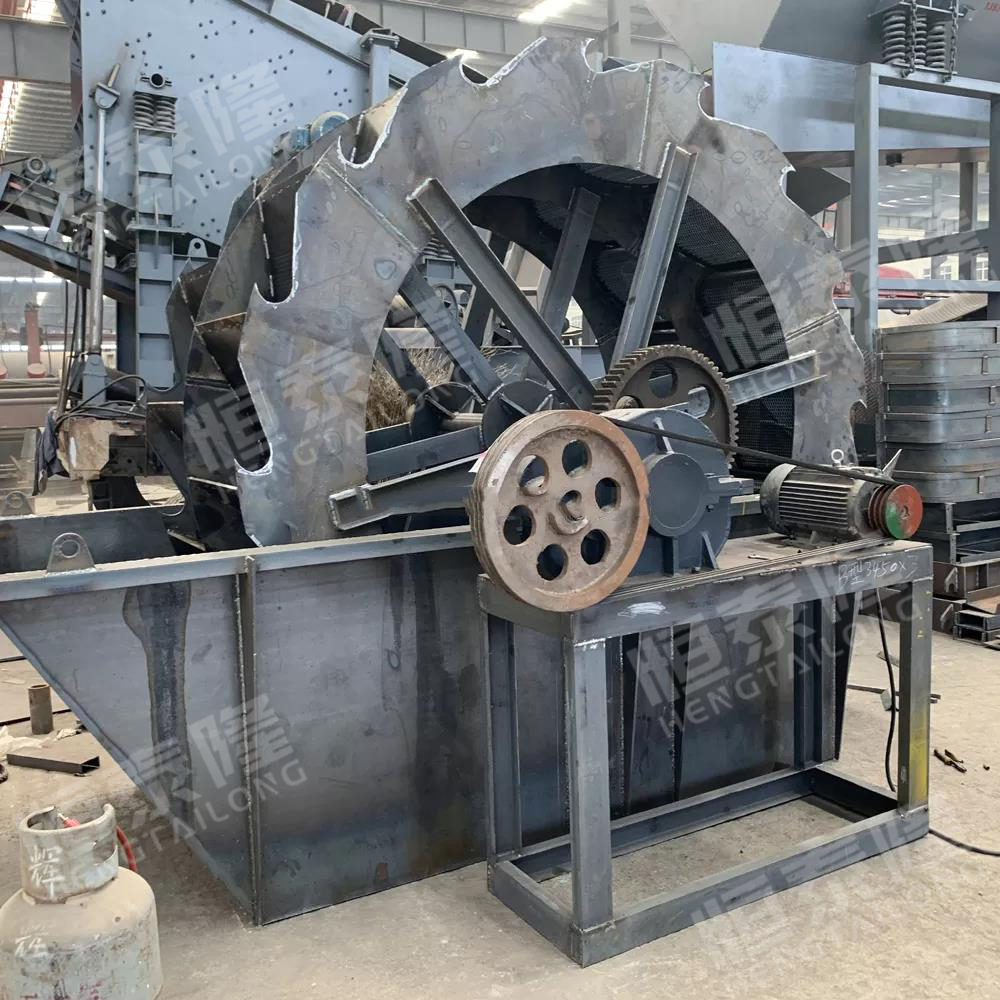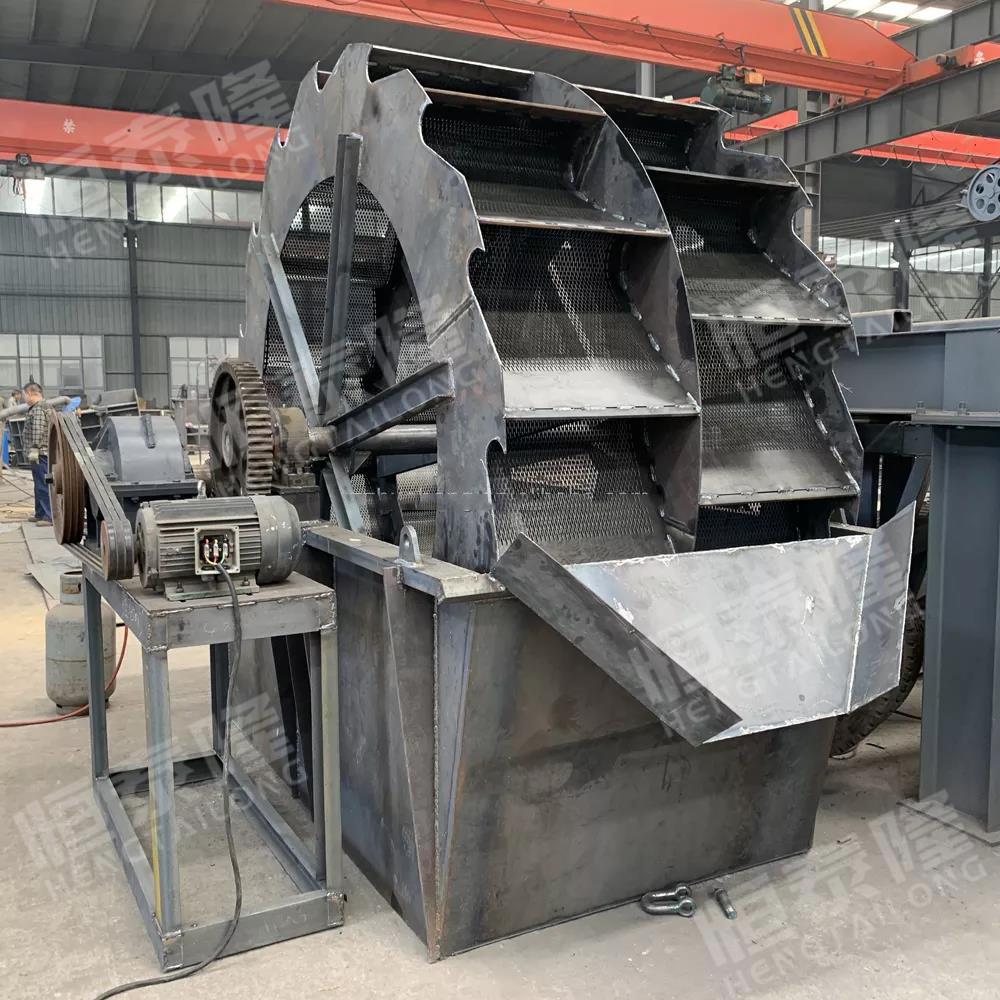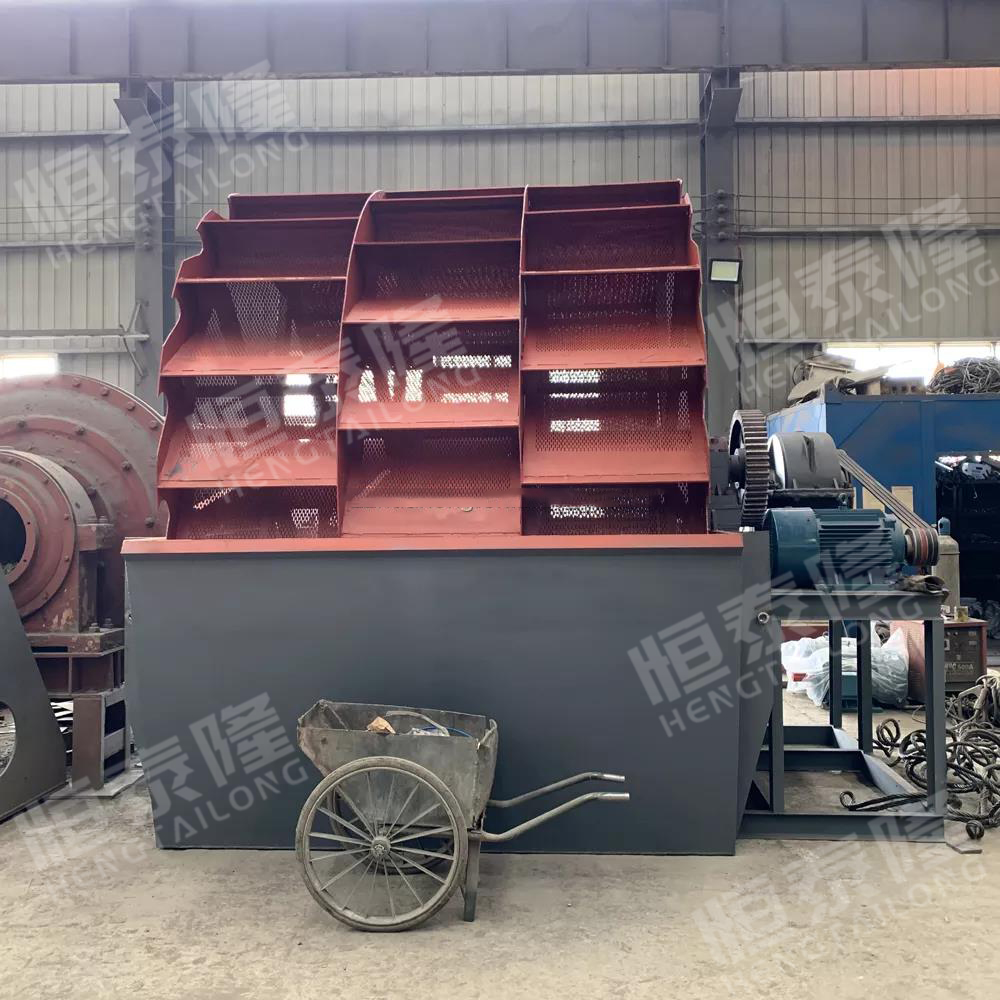 Product Details
1.High efficiency, reasonable structure, high capacity and low consumption
2.The bearing device of impeller drive is separated from water and materials in water,
which greatly protects the bearing from soaking, sand and pollutants.
3.Compared with the spiral sand washing machine, the loss of medium and fine sand and powder is minimized,
and the grade and fineness can meet the required standard
4.This machine is with long service life and low maintenance costs.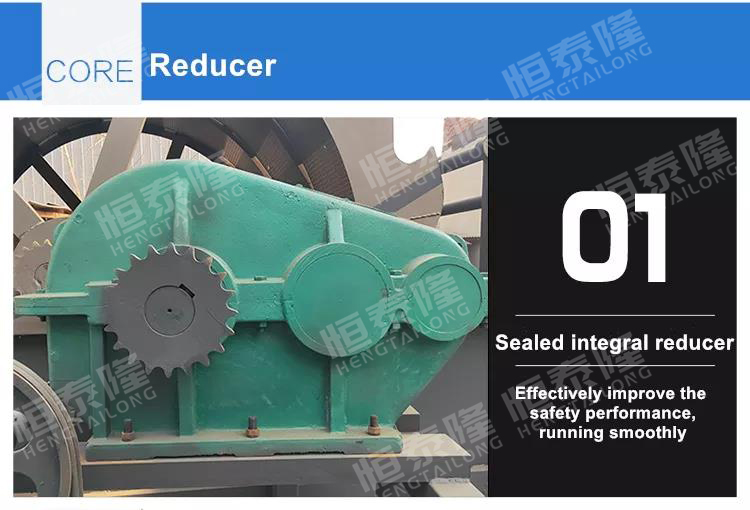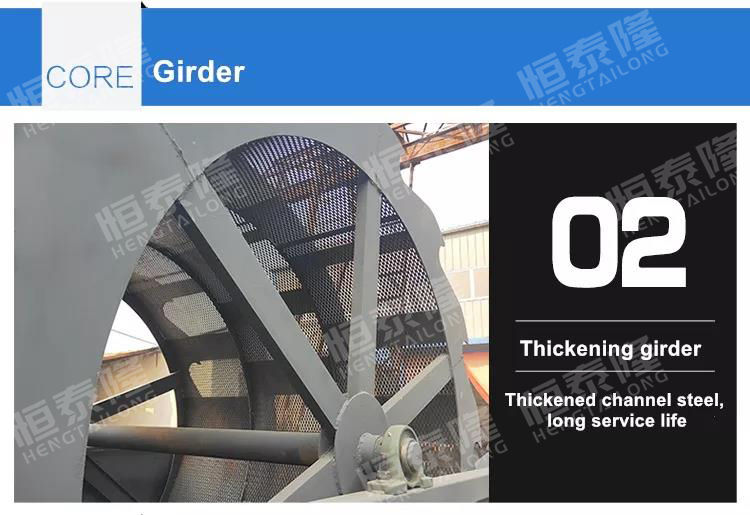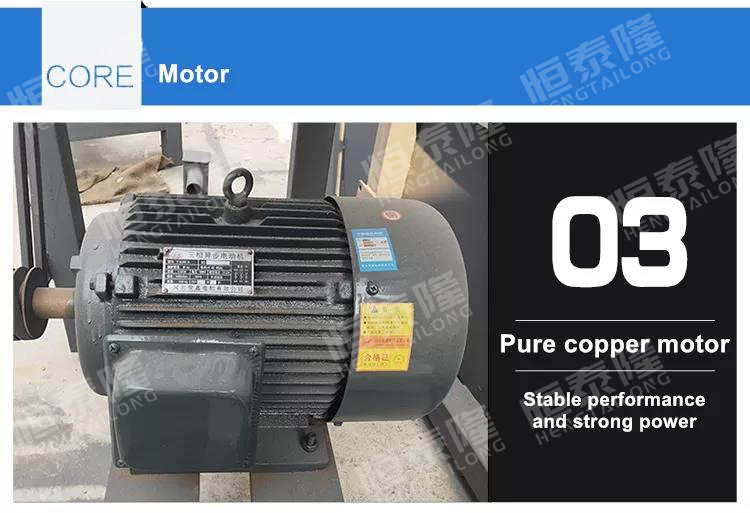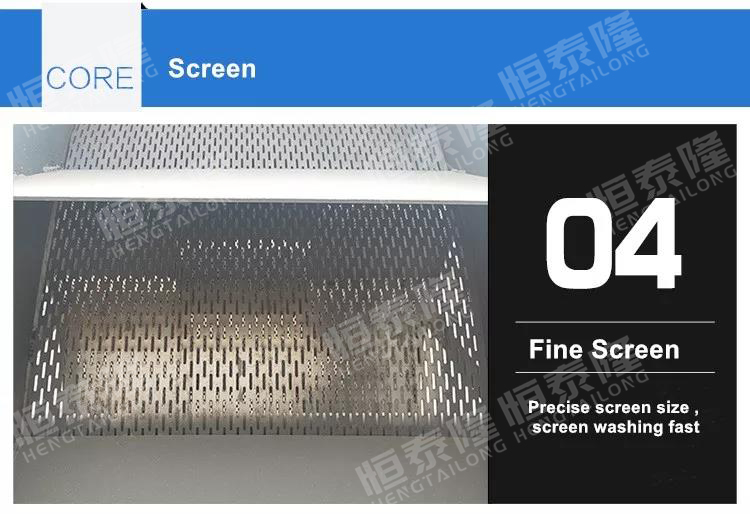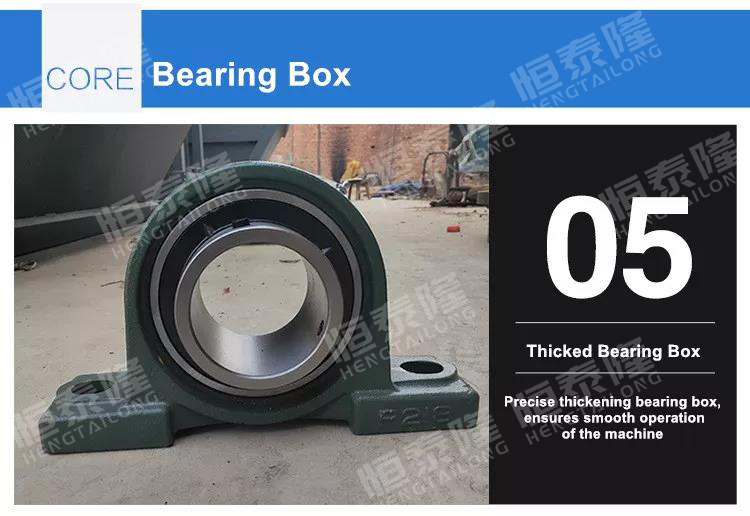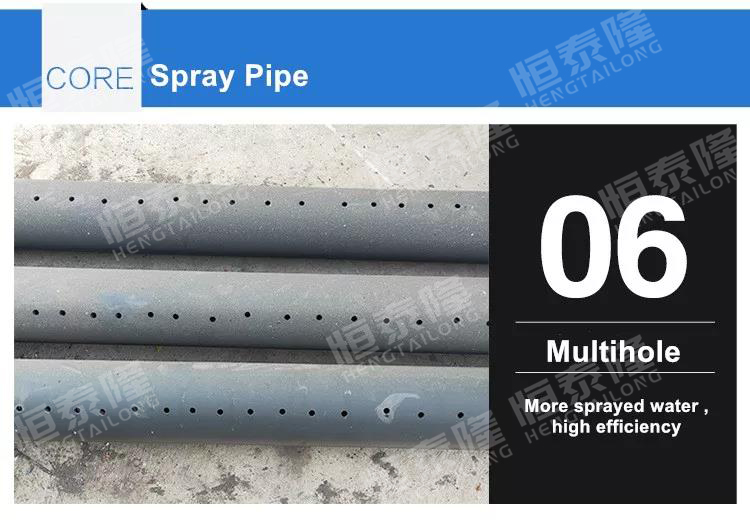 Product Applications
The dual wheel sand washing machine integrates two set wheel sand washing machines with the dewatering screen and hydrocyclone
separator,which is specially designed for washing, grading, recycling, and concentrated dewatering of coarse and fine materials.
Dual wheel sand washing machines can widely process sandstone and quartz sand, aggregate, coal, ore, tailing, etc.
The sand can be cleaned, dehydrated and graded twice, which will greatly reduce the content ofmud and
impuritiesand water in sand and improve the sand quality.
Dual wheel washing machine is is upgraded and developed based on the original sand washing and recycling equipment.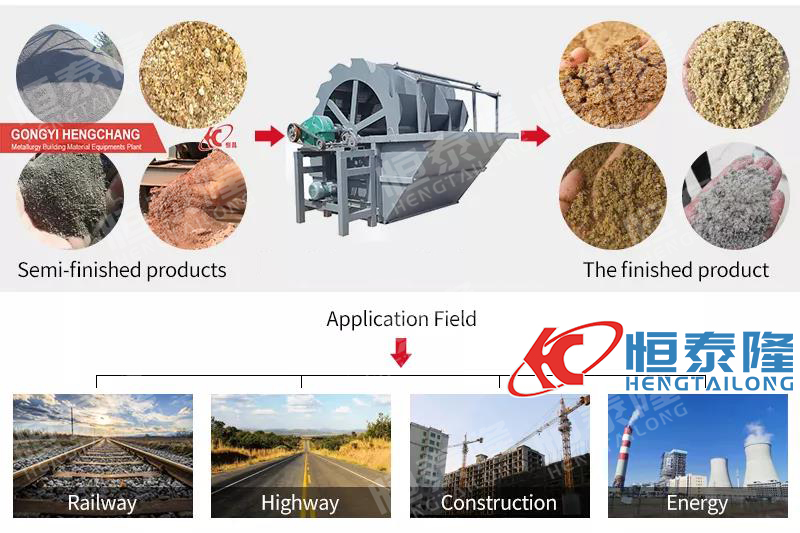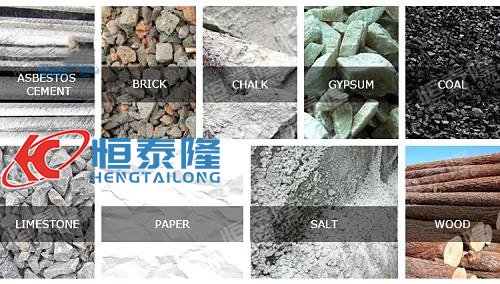 Product Difference
Difference of (Spiral sand washing machine) (Wheel type sand washing machine)
Wheel Sand Washing machine:
Wheel type sand washer a professional cleaning devices for less than 8mm sand grain. Simple structure,
impeller drive bearing unit with water and by water isolation material, to avoid bearing due to flooding,
sand and pollutants cause to the damage phenomenon.
In the job, fine sand and stone powder wastage is minimal. In addition,
the screen has almost no wearing parts, long life, long-term without maintenance.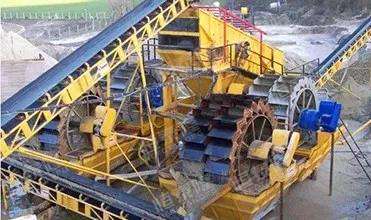 Spiral Sand Washing machine:
Spiral sand washer can be used to clean sand, gravel, or for grading equipment. It is widely used in cleaning the materials containing a
large quantity of mud obvious. It's a good seal structure, fully enclosed gear, efficient, durable, good dehydration effect,
the power consumption is small, fine products remain stable.
Its seal structure, the use of closed transmission device, has high efficiency, durable, dehydration effect is good,
small power consumption, and fine particle characteristics of products remain stable.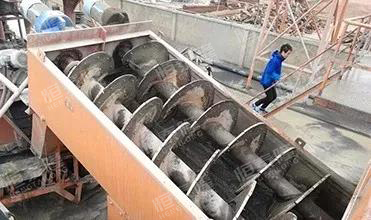 Working Principle
Electric motor runs slowly with the impellor after decelerated by the belt, decelerator and gears wheel.
The sand and stone flow into washing launder from feeding launder, rolls with the impellor, and grinds each other.
The impurity covering the sand is washing away. At the same time, add more water, the strong water flow will take away waste
and some low-weight wastes from washing launder. The clean sand and stone is lift up by vane. When it goes up slowly, the water
begins to drop through the mesh and fall back in the washing launder. On one hand, water is removed from the sand and stone;
on the other hand, the water can be fully used. Finally, the sand and stone goes to the out launder from the rotary impellor to finish the washing task.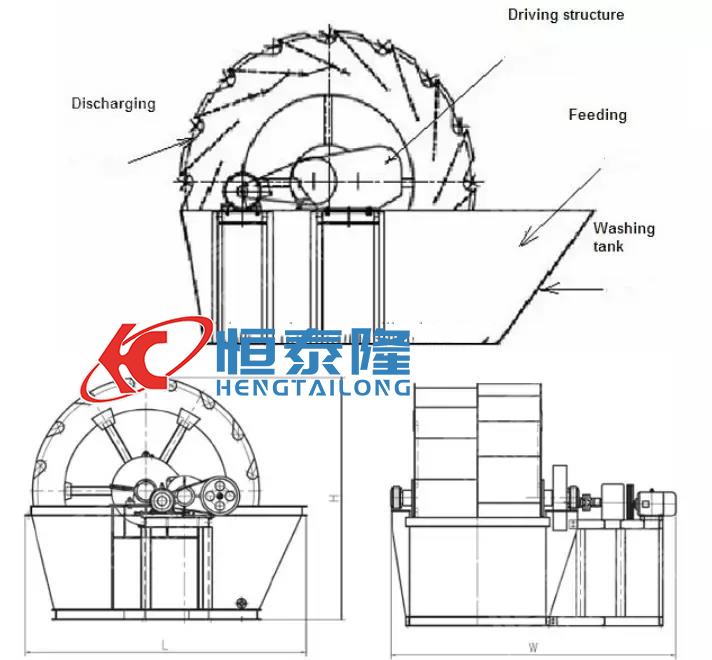 Product Advantages
1.Sand washing machine structure simple, impeller transmission bearing device and water and water material isolation greatly
avoid bearing due to flooding, sand and pollutants caused by damage phenomenon.
2.Sand washing machine (sand washing machine) used for sand washing sand field compared with the traditional sand washing machine has a
significant advantage as follows: A. There is less loss of fine sand and stone powder, and the gradation and fineness modulus of washed building
sand reach the scale of "building sand" and "building pebbles and gravel".
B. Wheel bucket sand washing machine has almost no wearing parts except screen.
C. Long service life, no maintenance for a long time.
3.Reasonable structure, convenient maintenance, large handling capacity, small power consumption and high cleaning degree.
Novel sealing structure, full seal oil bath transmission device, adjustable overflow weir plate, ensure that the series of products, durable,
cleaning, dewatering effect is good, fine grain products to maintain the characteristics of not.
4.Washing, grading and dehydration of smaller sand and stone used in construction sites, sand and stone factories,
glass factories and hydropower stations.