VSI sand making machine (vertical impact crusher) is mainly used for building sand making. It is currently an advanced equipment for the production of artificial sand. It is designed to provide high-quality sand for highways, high-speed railways, high-rise buildings, municipal administration, hydropower dam construction, and concrete mixing stations. Stone aggregate is equipment in the field of artificial sand making and stone shaping. Usually with sand washing machine, crusher, vibrating screen, vibrating feeder, etc. can form a sand making line to produce more economical and efficient production.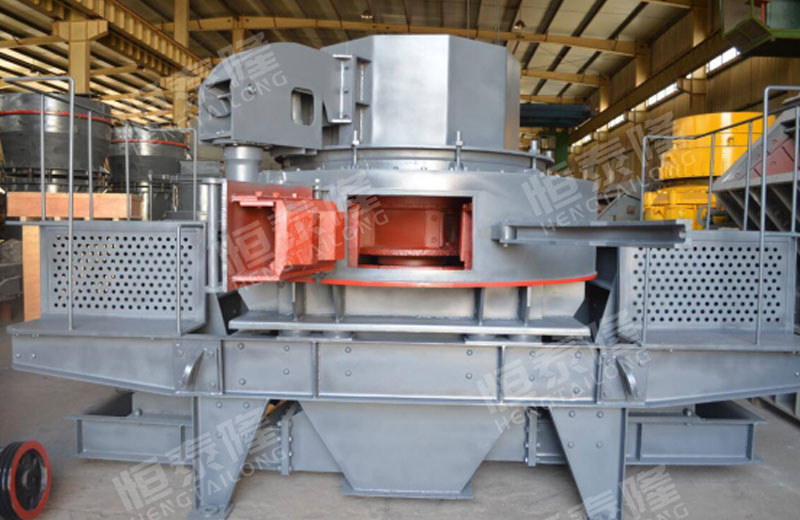 Application field
1. Artificial sand making of river pebbles, mountain stones (limestone, granite, basalt, diabase, andesite, etc.), ore tailings, rock chips.
2. Production of building aggregates, highway materials, cushion materials, asphalt concrete and cement concrete aggregates.
3. Production of machine-made sand and stone reshaping in water conservancy and hydropower, high-grade highways, highways, high-speed railways, passenger dedicated lines, bridges, airport runways, municipal engineering, high-rise buildings in the engineering field.
4. The fine crushing process in the mining industry in the front stage, and the crushing of materials in construction materials, metallurgy, chemical industry, mining, refractory materials, cement, abrasives and other industries.
5. Highly abrasive and secondary disintegration and crushing, desulfurization in thermal power and metallurgical industries, steel slag, construction waste crushing and other environmental protection projects.
6. Production of glass, quartz sand and other high-purity materials.
working principle
The VSI sand making machine (vertical impact crusher)uses high-speed rotating materials to crush each other and friction and crush the materials (stone-to-stone). The maximum particle size of its feed must be the particle size specified in the technical performance parameter table of the machine. Materials larger than the specified particle size are strictly prohibited from entering Crusher. The maximum water content of the crusher is less than 20%. Generally, the ore from the sand washing machine can directly enter the crusher.
The output particle size of the VSI sand making machine is related to the ore physical properties and the input particle size. The ore is fragile. The smaller the input particle size, the higher the product particle size pass rate. Conversely, the lower the speed of the impeller, the product size can also be adjusted. When the particle size of the discharged product of the sand making machine is not greater than 10mm, the pass rate is 60-90%. In order to ensure that the pass rate of the product particle size reaches 100%, it is necessary to use closed-circuit crushing with classification equipment.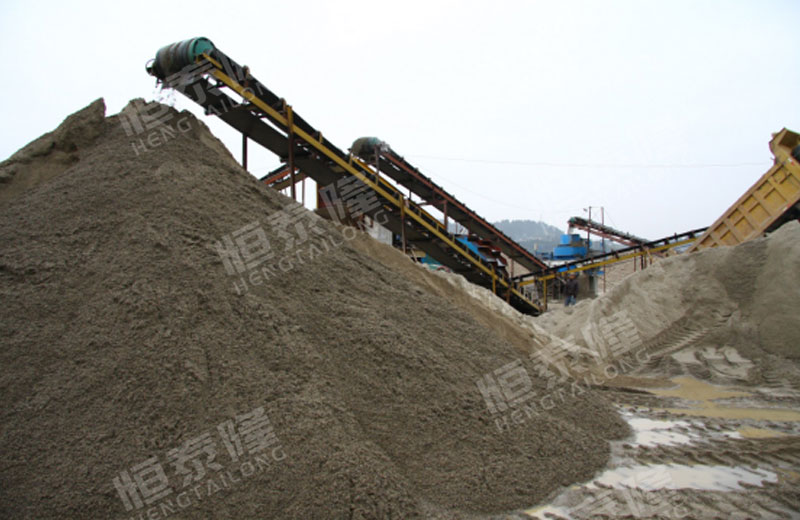 Feature:
1Large processing capacity and high output-50-500t/h, compared with the traditional equipment under the same power, the output is increased by 30% and stable.
2Low consumption of wearing parts-the best crushing chamber material impact angle design, less friction with wear parts, 30% lower operating cost than traditional equipment, directly reducing the cost of equipment.
3The product has excellent grain shape-the product is cube-shaped, with good grain shape, reasonable gradation, and adjustable fineness modulus; it is especially suitable for artificial sand making and stone shaping. Practice has proved that the sand making and shaping effect is 30% higher than other traditional equipment.
4Hydraulic device, easy to maintain—Hydraulic cover-opening device makes the repair and replacement of parts in the crushing cavity convenient and fast, shortens downtime, saves time and effort.
5 Automatic detection, safe and reliable — Vibration display and alarm devices are installed. If the equipment malfunctions, a warning can be issued to stop the equipment and achieve the purpose of protecting the machine.
6Thin oil lubrication and automatic maintenance—Germany's original thin oil lubrication station, dual oil pumps complement each other to ensure oil supply, and automatically shut down when there is no oil flow or oil pressure; oil cooling and heating devices ensure that the bearing lubrication is always in the best state. Thereby thoroughly solving the problems of bearing heating, etc., keeping the spindle bearing at a constant temperature, extending the maintenance cycle and service life.
7Easy to install and easy to operate—The equipment is light in weight, diverse in installation methods, and movable in installation; easy to install, repair and maintain, and easy to operate and use; once the specific purpose is specified, the VSI crusher only needs to be fine-tuned to maximize To maximize its excellent performance.
8Easy operation, maintenance and installation