Horizontal No Smoke Coconut Shell Air Flow Carbonization Furnace to Carbonize Wood Charcoal
The airflow carbonization furnace produced by our factory is a new type of carbonization furnace, which has energy saving and environmental protection functions
compared with traditional carbonization furnaces.
In the carbonization process, flammable gas methane, carbon monoxide and waste gas are generated,
and the gas flow carbonization furnace can be equipped with a flue gas purification device, and the combustible gas can be recycled according to the pipeline connection.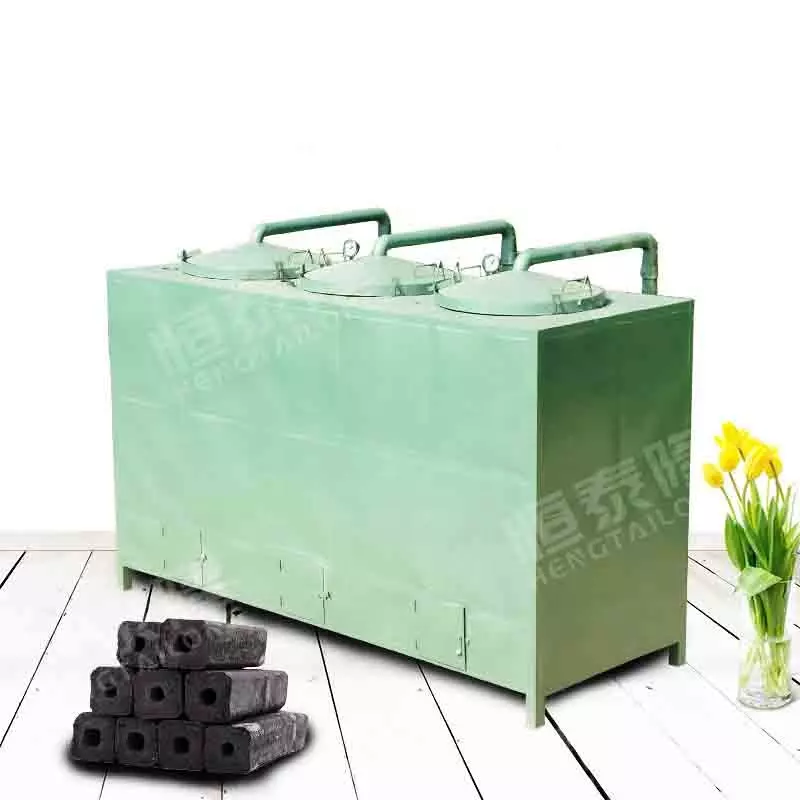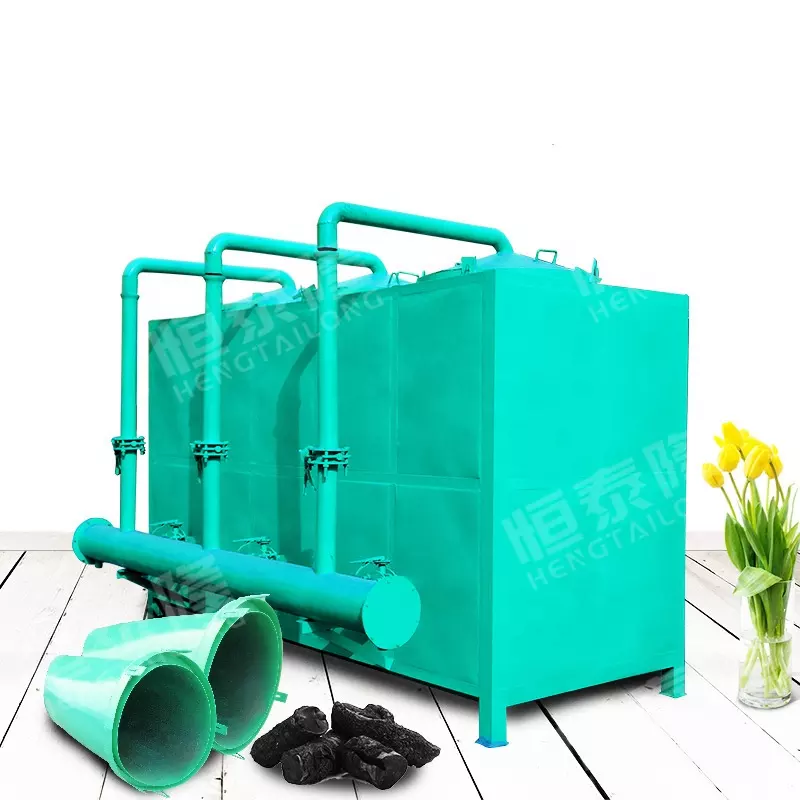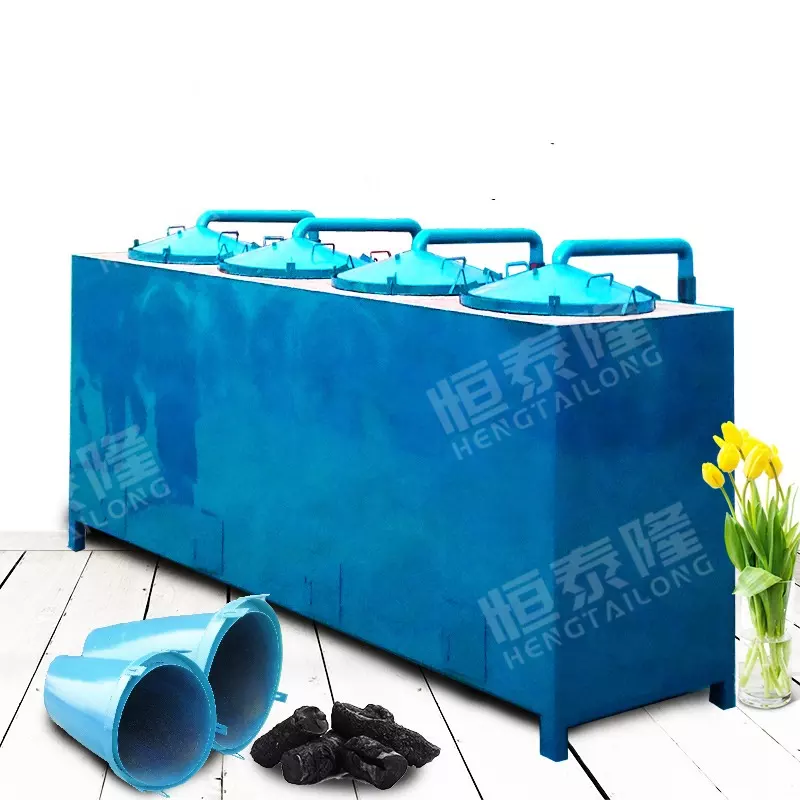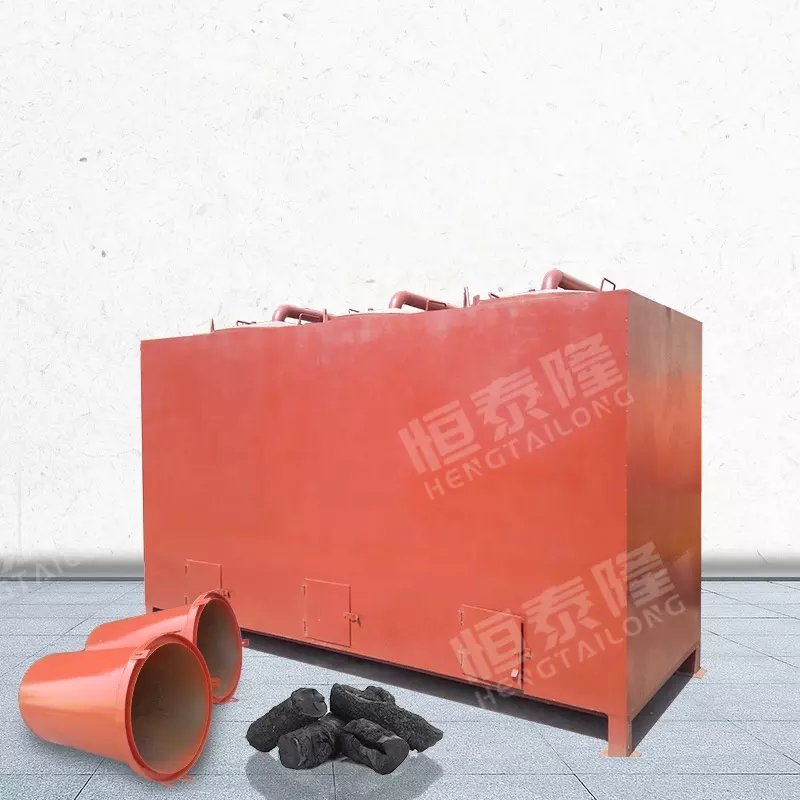 Product Application
Charcoal machine is the abbreviation of several equipment: charcoalmachine equipment mainly includes crusher, dryer, rod makingmachine and carbonization furnace.
The raw materials of thecharcoal machine can be sawdust. rice husk. fruit husk rice strawlogs, branches, residues and other materials.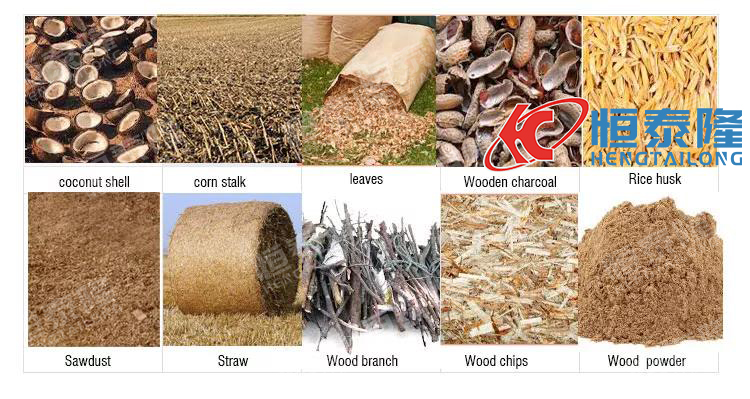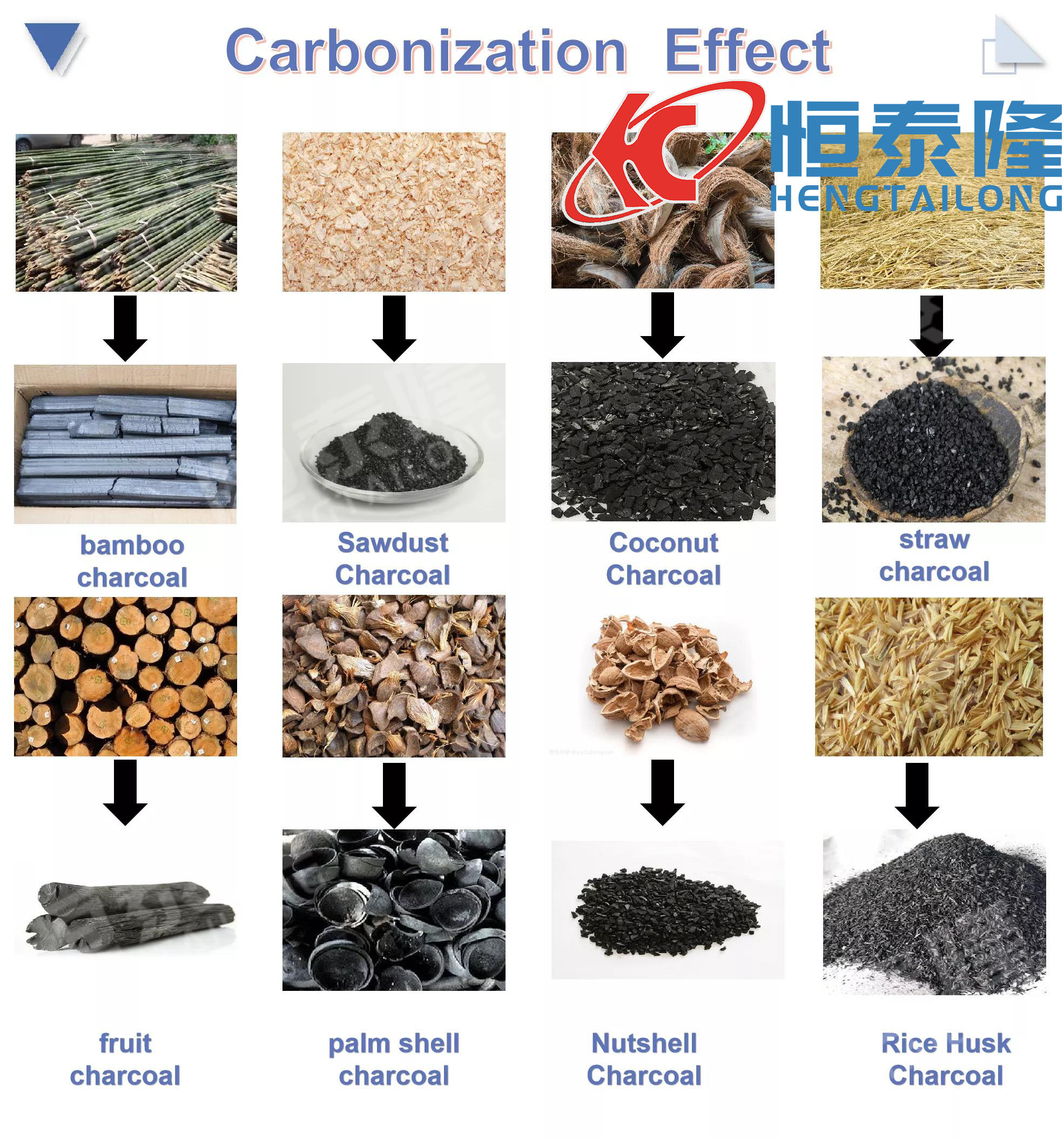 Main Feature
1 .The sustainability of production;
2 .Closed quenching;
3 .Controllable adjustable carbonization temperature;
4 .High heat transfer and high wear resistance composites form a highly efficient carbonization chamber;
5 .All gas return to the furnace for combustion without exhaust pollution.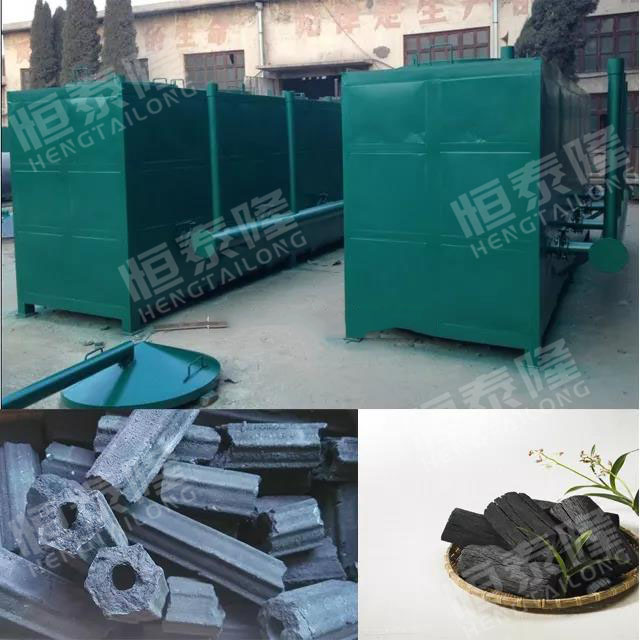 Working Principle
Main Features : continuous carbonization +Smoke recycle burning + Self Purifiying.
A--put fuel into the heating part and light it until temperature reach about 400 degree(there is a temperature indicator on the machine ) ,
then put the inner pot full with wood log etc into the outer stove to be carbonization.
B --during carbonization process, the inside charcoal briquette will produce flammable air,this air will from top to the bottom to be burning again,
then it continuous to do this circulation process,so there is no pollution at all during the whole process.
C-- After one pot wood finish carbonize, then lift it out to let nother pot into the outer stove.
*By doing this repeatly,the machine can work without stop.