Industrial Equipment Clay Filter Press Hydraulic Membrane Plate Filter Press
Filter press is a kind of mud treatment equipment developed for solid liquid separation in industrial production.
It is mainly used in chemical, ceramic, petroleum, pharmaceutical, food, smelting and other industries, as well as industrial filtration and sewage slurry treatment.
This equipment has the advantages of convenient operation and maintenance and reliable operation.
The mud cake filtered by the filter press has a higher solid content and an excellent separation effect.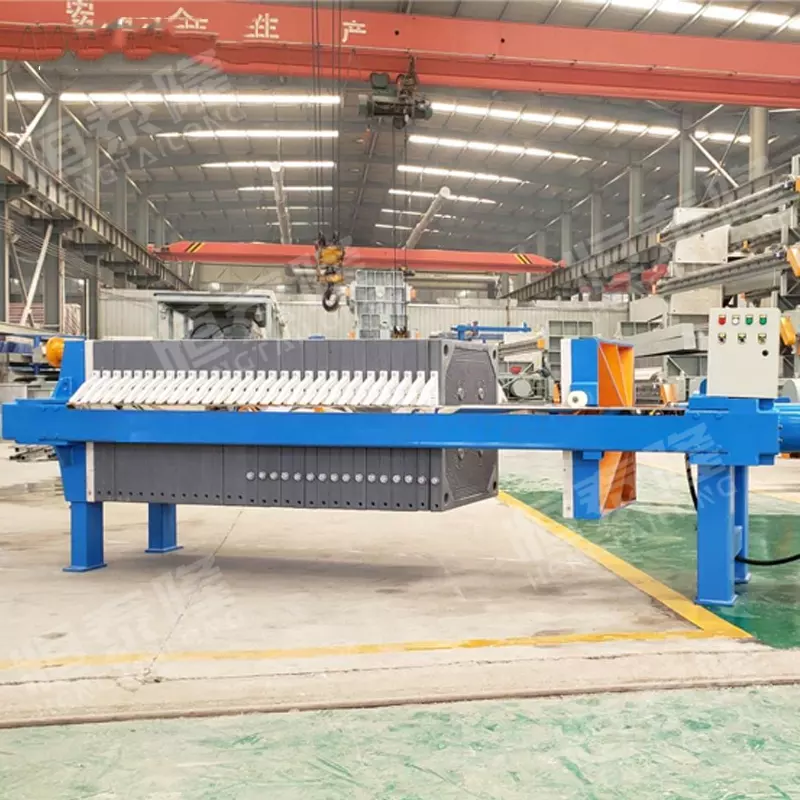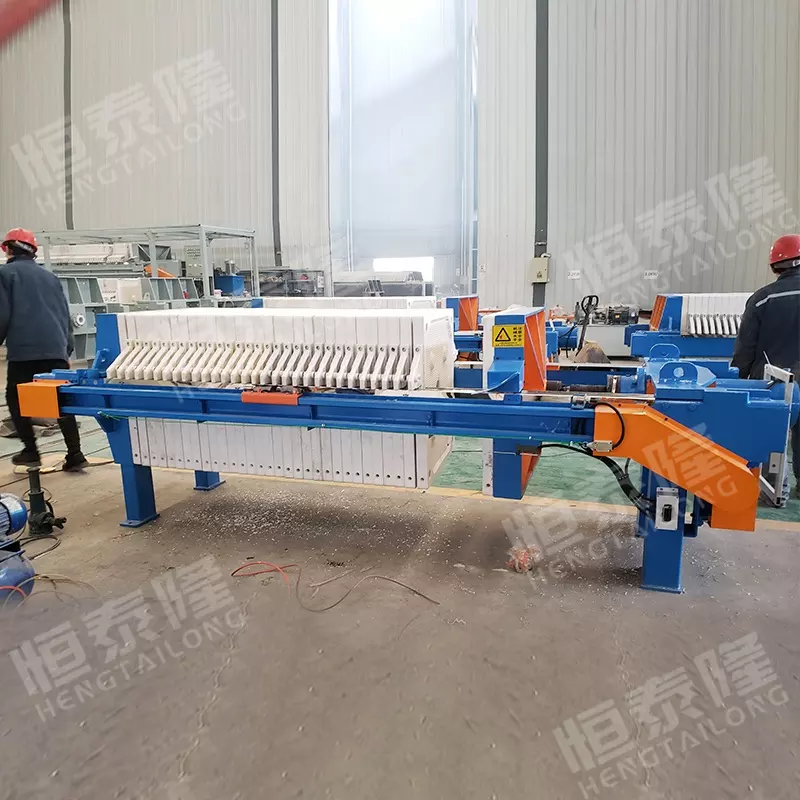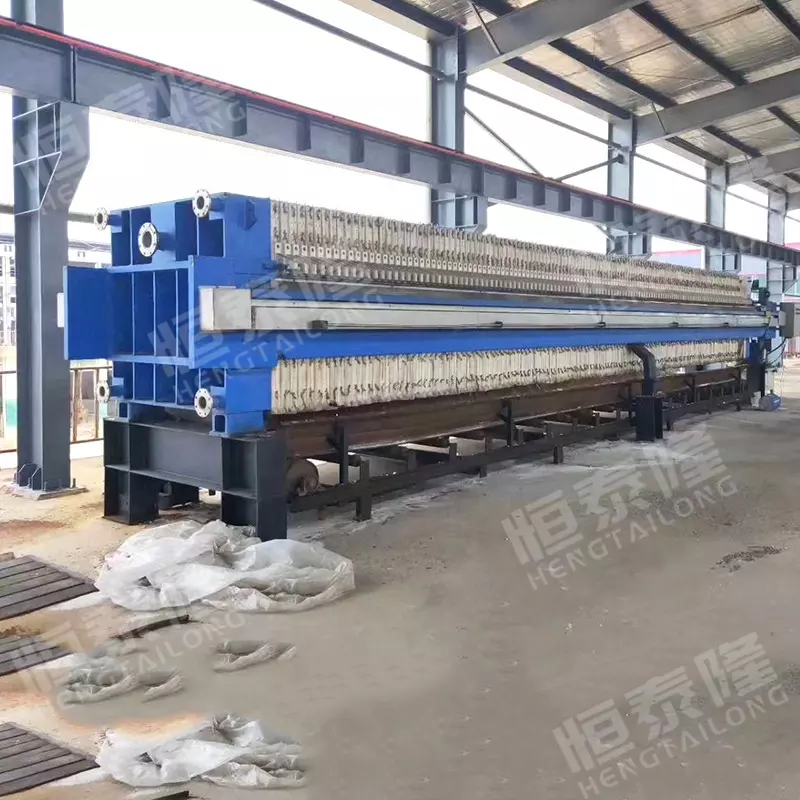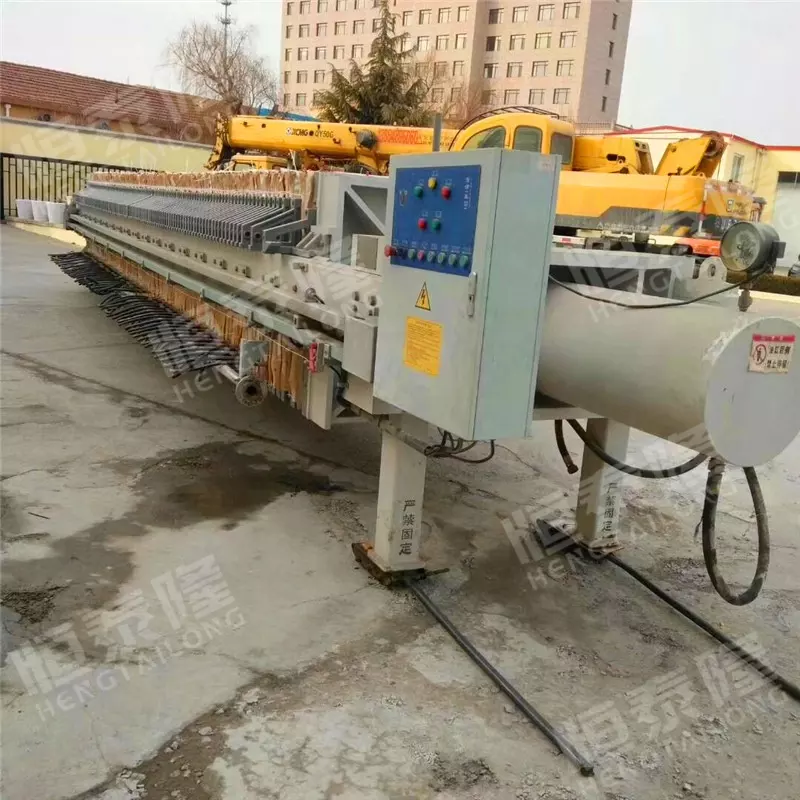 Product Application
1.Chemical industry:Coating, paint, silica, caustic soda, soda ash, alkali, salt mud (aluminum, aluminum polymerization acetylacetonate, gypsum, insurance, phosphor) etc.
2.Food industry:Vegetable oil, starch sugar, plant sweet, maltose, starch, maize, seaweed, kara glue, oral liquid, beer yeast, rice wine, white wine, fruit juice, beverage, plant protein etc.
3.Sewage treatment:Printing and dyeing wastewater, sewage, smelting, leather, pharmacy sewage water brew, electroplating wastewater, sewage and waste, chemical electrolysis of water environment etc.
4.Pharmacy industry:Phytic acid, calcium, Chinese traditional medicine, saccharification, growth hormone, organophosphate etc.
5.Metallurgy, coal industry:Gold, silver, copper, zinc ore mineral powder, etc.
6.Other solid liquid separation industries.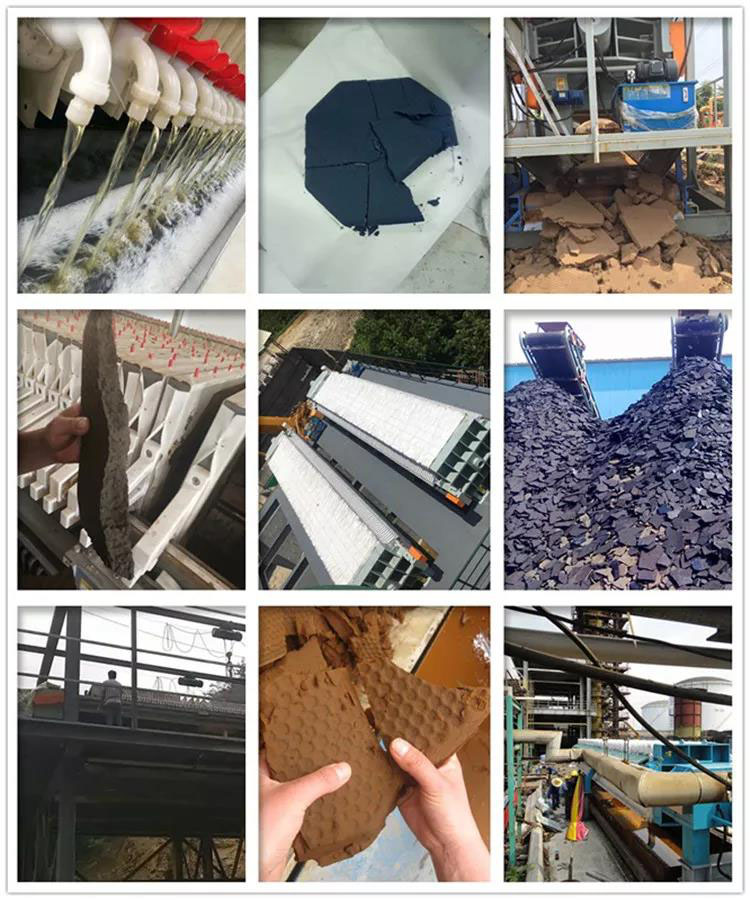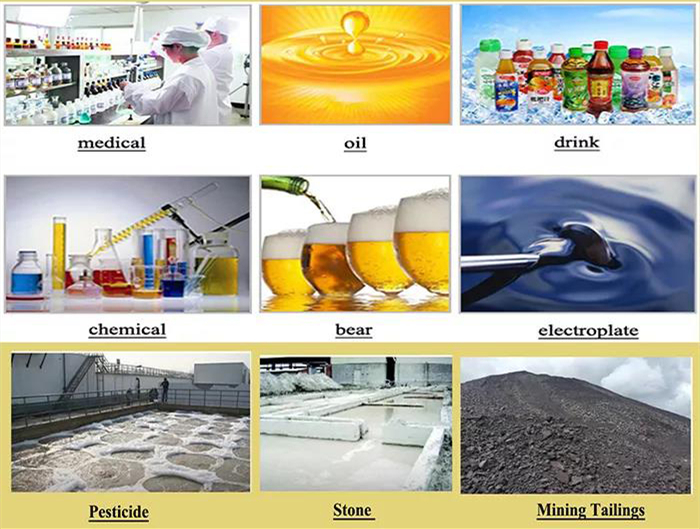 Detailed Images

Structure and operating principle
Secondary pressing, the squeezing pressure of membrane press filter machine can be 0.8Mpa, have a 5% -10% drier filter cake than chamber filter press.
2.In the late stages of automatic membrane filter press equipment filtration, using diaphragm squeezing function to do secondary pressing directly, leading to complete this cycle in a short time,
save the power consumption, and can greatly shorten the cycle of the whole filtration process.
3.The moisture content of filter cake can be reduced greatly, save drying cost and improve the yield.
4.High automatic degree, high working efficiency, automatic functions includes automatic compress the plates, automatic pressure keeping,
automatic plate shifting, automatic cake discharging, automatic cloth washing etc.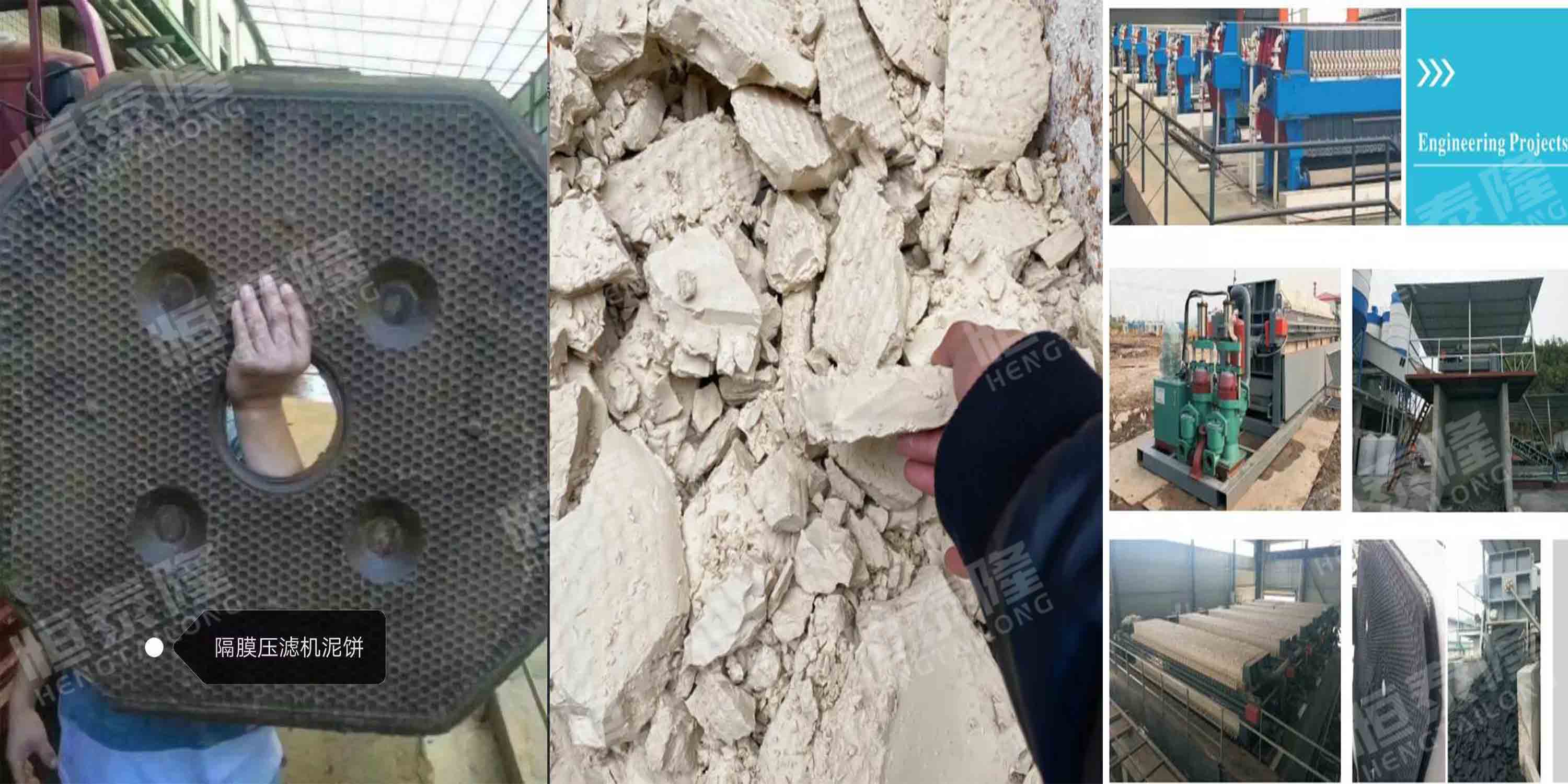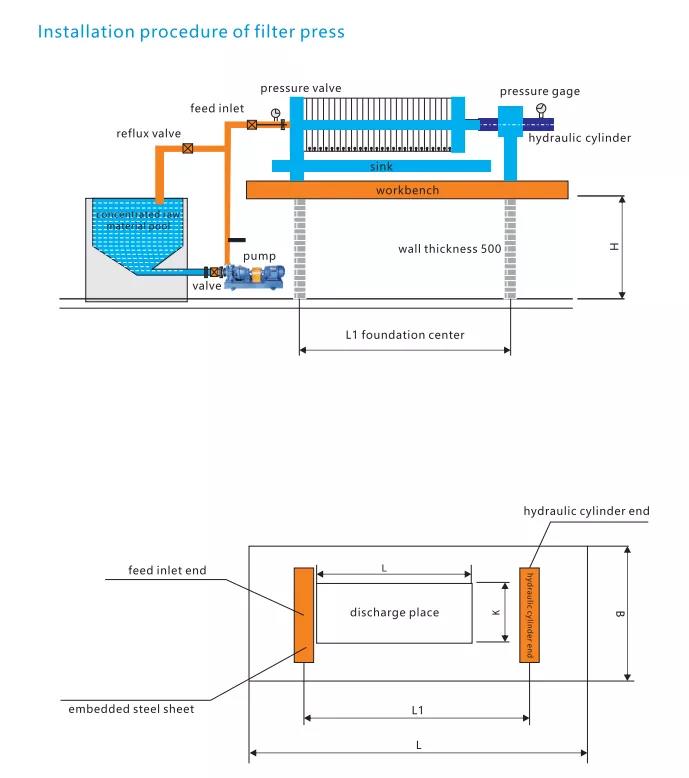 Working Principle
Slurry is pumped into the filter press by high-pressure slurry pumps, the mixture flows through the filter medium (filter cloth), the solids stay on the filter cloths,
forming filter cake; the filtrate exits the filter plates through the corner ports into the manifold, If it is not wanted the filtrate can be drained away for safe disposal.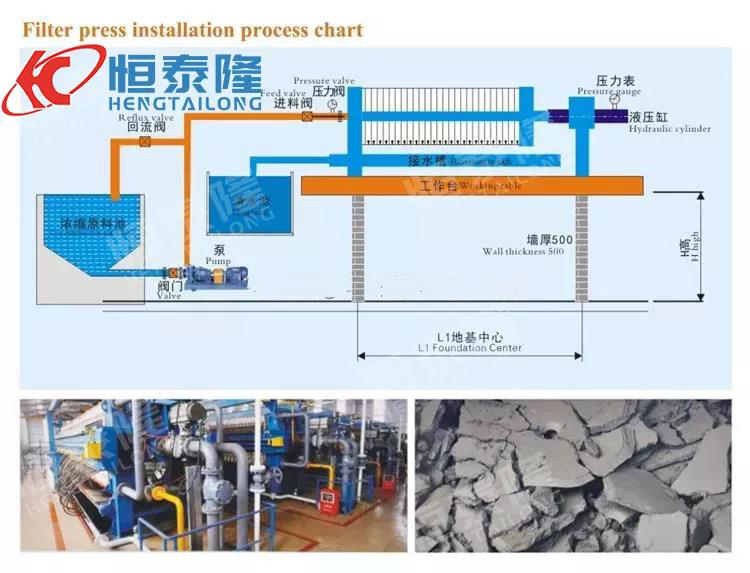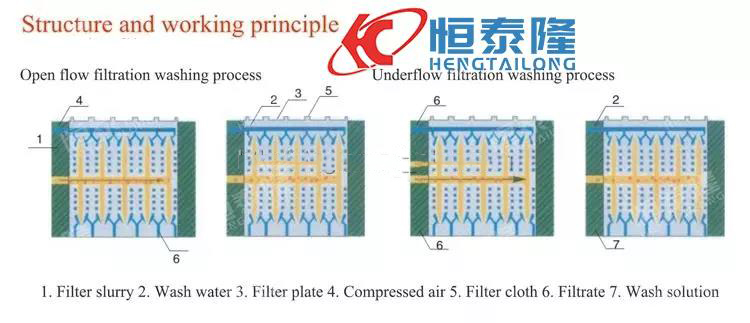 Types of Filter Press according to
> Closing mode: manual, gear drive, hydraulic;
> Filtrate flow: open flow, close flow, cake washing, non-cake washing, center feeding, corner feeding,etc..
> Filter plate structure: recessed plate, plate &frame, diaphragm squeeze (membrane) plate;
> Filter plate material: PP, rubber, cast iron, stainless steel;
> Filter Plate size: 320, 450, 630, 800,1000, 1250, 1500, 2000.