Hydraulic high pressure briquette machine is widely used in metallurgical, chemical, coal and refractories industries, etc. which is suitable for wet powder briquetting by use of adding an appropriate amount of water and other adhesives. It applies to many raw materials, such as light burning magnesium, iron oxide skin, manganese alloy, sludge, gypsum, carbon, silicon carbide, copper powder, iron powder and various refractory, etc.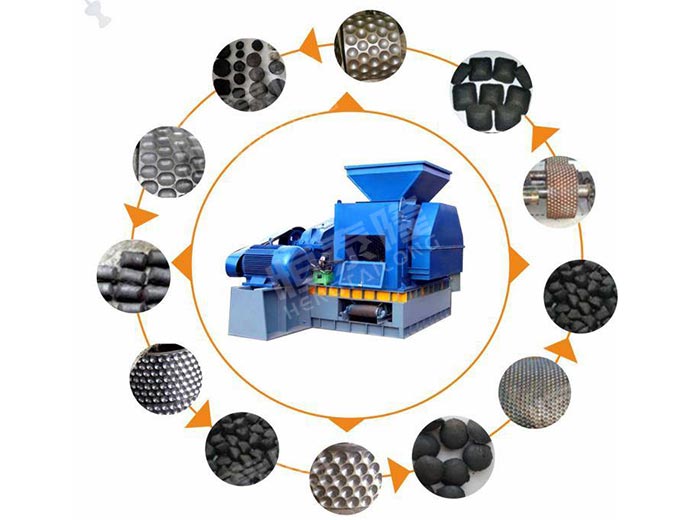 Available shape of the final product :oval , egg, square, pillow, bread shape etc, the one install the original machine is oval shape, if you need the other shape , we can change the roller for you , expect the oval shape,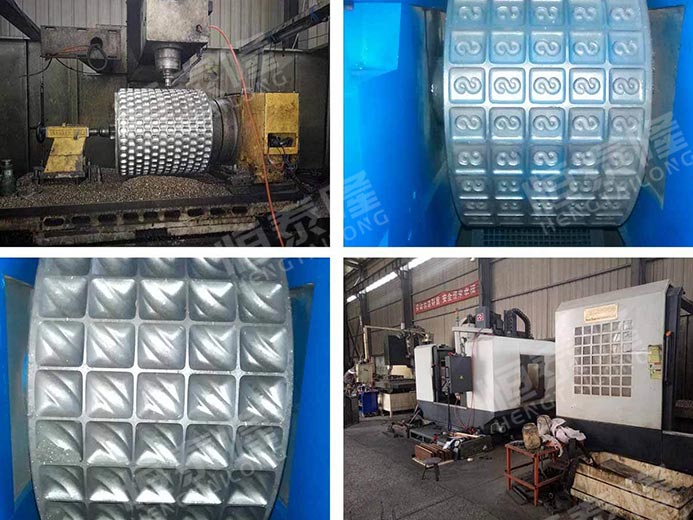 Feature:
1Good price with CE BV ISO.
2Strong structure,high briquetting ratio because the briquette machine excellent design
3Roller material can be 65Mn, 9Cr2Mo, Alloy Steel, -high-chromium alloy and so on.
4More wearable and long using life than normal steel material.
55.Engineer available for installation in customer country for briquette machine.
66.provide the matched binder for the briquettes making.
Briquettes making Process:
Feeding and crushing

Feed the material into the compound crusher, to crush the material into the very small powder.
Mixing and briquetting

To fully mixing the powder in the dual shaft mixer and add the binder into the powder. Then the fully mixed powder will be feed into the
briquette machine

To press the powder into ball shape that you required.
Drying

After the briquettes come out. It contains the humidity. you have to dry the ball become it come to the practical use. we can provide you the horizontal dryer or the vertical dryer to dry the briquettes.