Good quality woodchip sawdust bagasse rice husk biomass rotary dryer machine for sale
Rotary dryer, also called rotating cylinder drying machine, which is mainly used for mineral processing, building materials,
metallurgy, chemical, cement industry and other departments drying certain wet degree or the size of material.
Rotary dryer is mainly consisting of rotary body, raw material feeding plate, driving and supporting device, etc.
Rotary dryer strong adaptability to raw materials can be drying a variety of materials, and the equipment is simple and reliable, so widely used.
It is of high efficiency and has the features of reasonable structure, high capacity, low consumption easy operation, etc.
It can make final products free from dirt and impurities and reduce the high quality sand loss.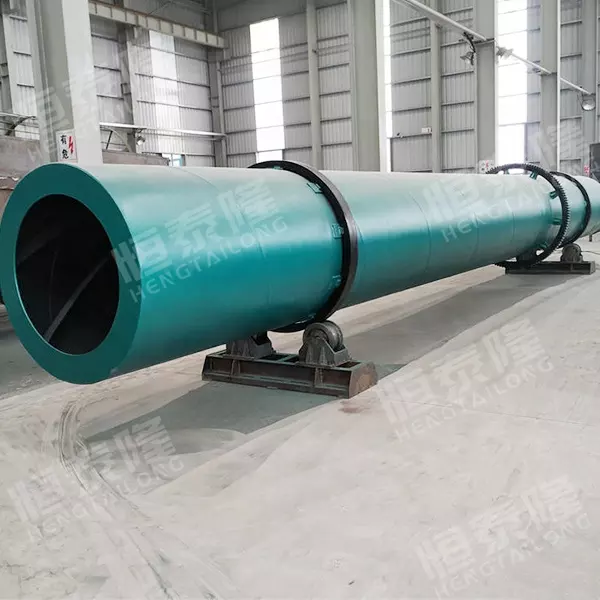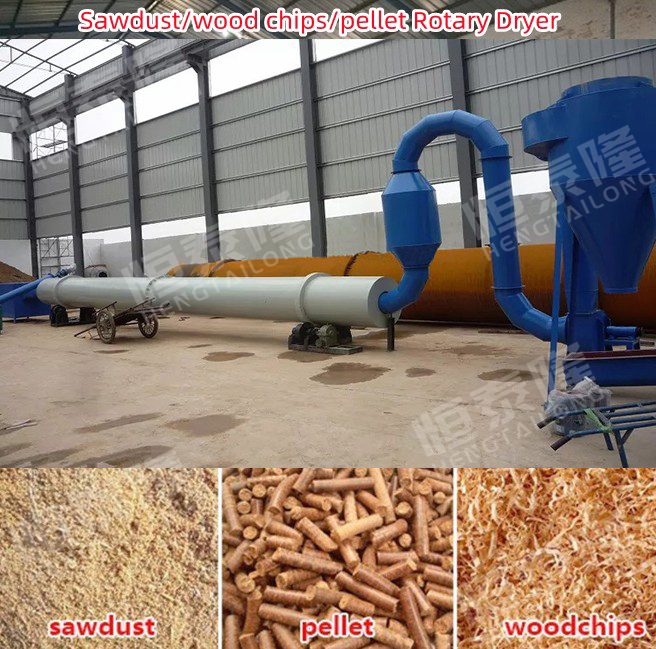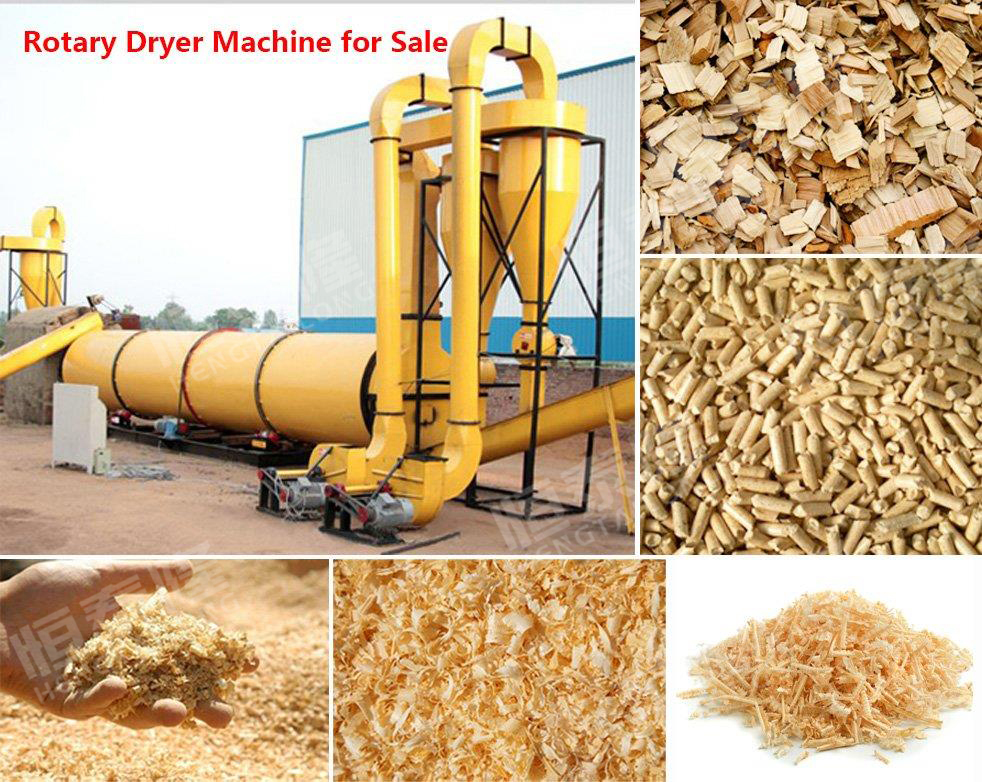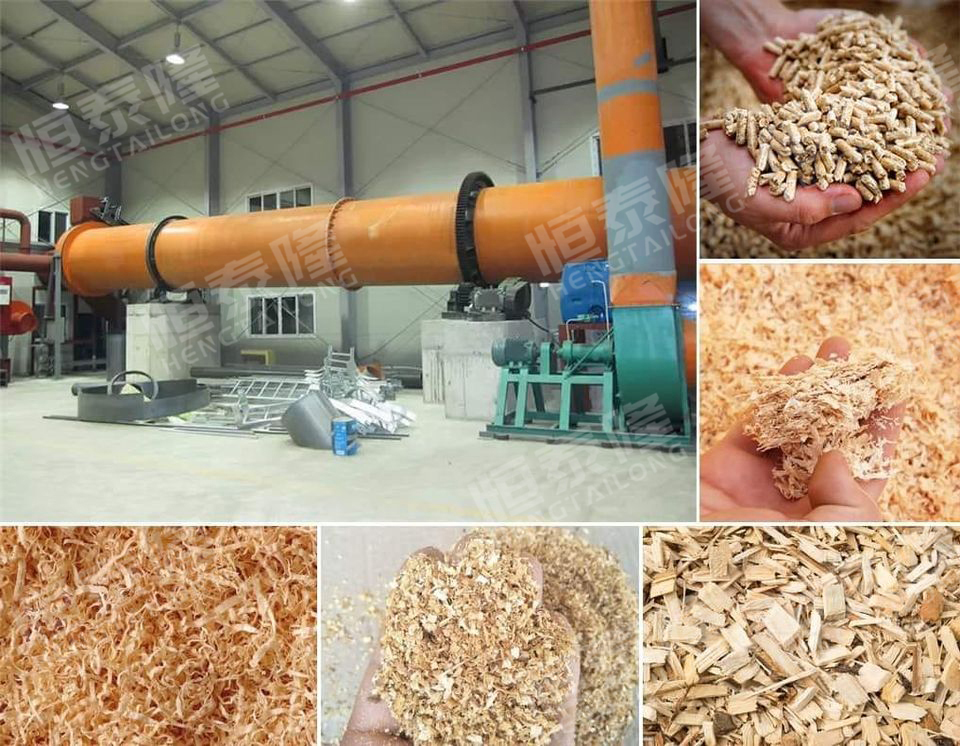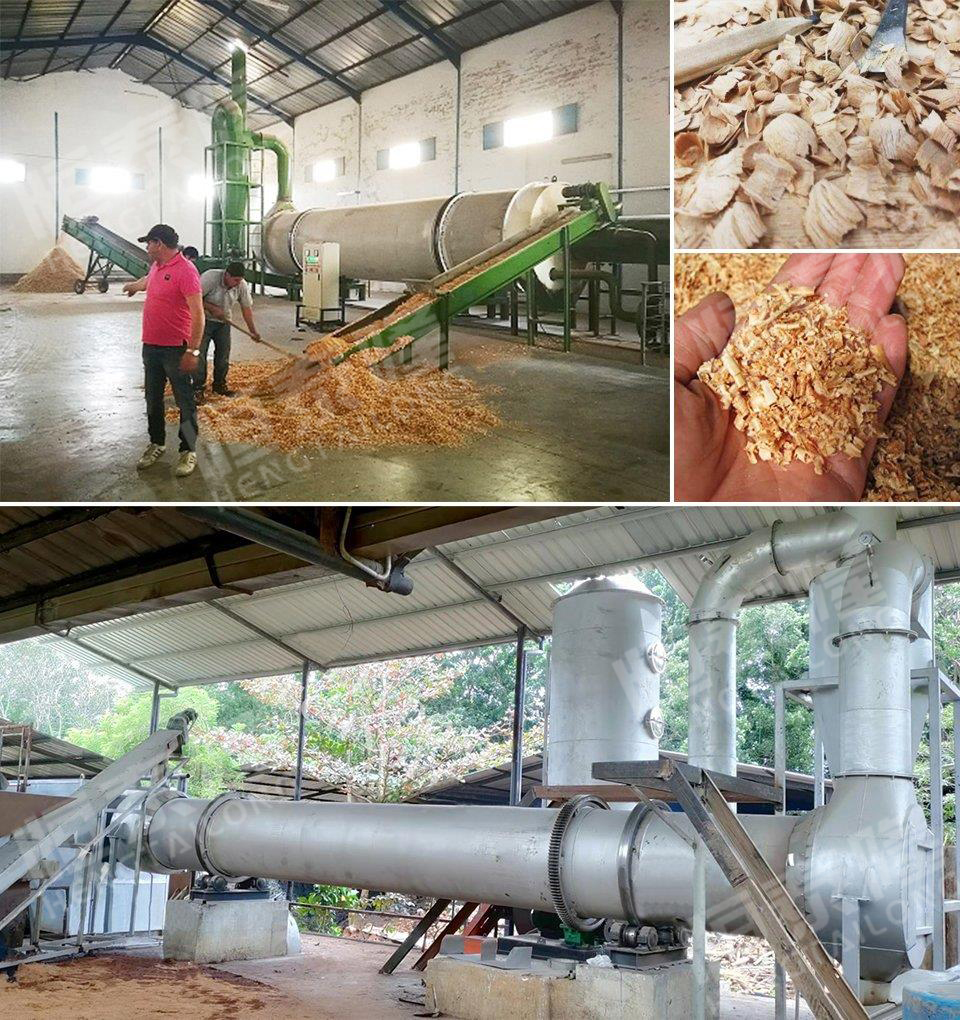 Detailed Images
Point 1-Steel Plate Selection
Chemical analysis was carried out on the material inspection, according to the requirements of GB700-2006,
dryer drum thickness < = 20 mm we use Q245 - A, > 20 mm we use Q245 - B;
According to the GB/T 2970-2004 class ii, the range of 60 mm weld edge every
board before cutting for ultrasonic flaw detection.
Point 2-Dryer Drum Welding
The dryer cylinder section for toroidal welding, longitudinal along the entire circumference of not more than two weld article number,
and shell welds shall be full, the minimum is not lower than the parent metal surface, the top should not be higher than 3 mm,
feed plate weld should be smooth.Weld edge bite depth should not be greater than 0.5 mm, continuous length should not be greater than 100 mm,
should not exceed the total length of each weld bite edge which 10% of the weld length.
Point 3-nspection
Examination all the parts according to the drawing after processing completion.
Spraying primer, rust preventing paint, and heat resistance paint.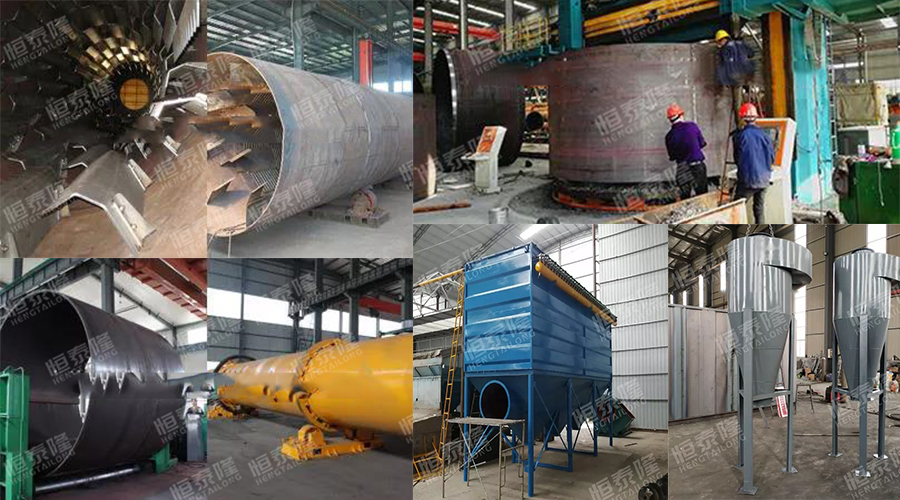 Rotary Dryer Application
The Rotary Drier is widely used in the field of building materials, metallurgies, chemical industry, cement and so on.
It can dry slag, coal powder, mining powder, clay, sand, limestone and so on. It is made of rotary body, lifting blade, driving device, supporting device etc.
The dryer has advantages of reasonable structure, high efficiency, low energy consumption and convenient for transportation...
Drying Materials: Powder, coal, sand, clay, slag, etc.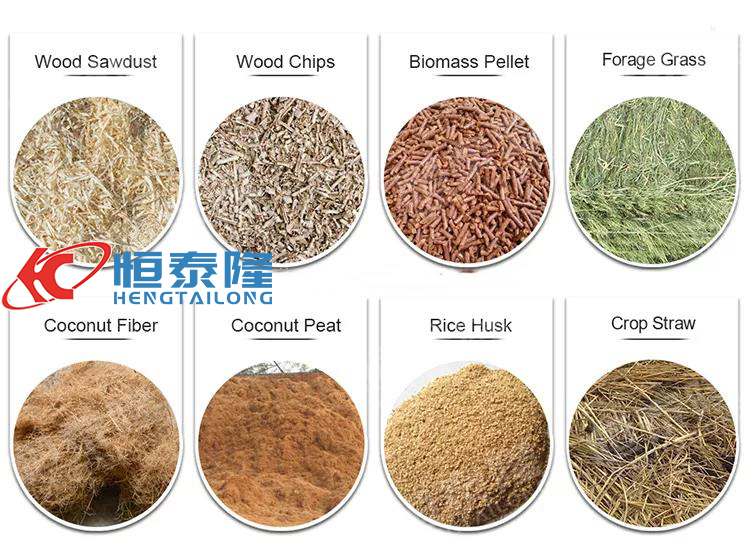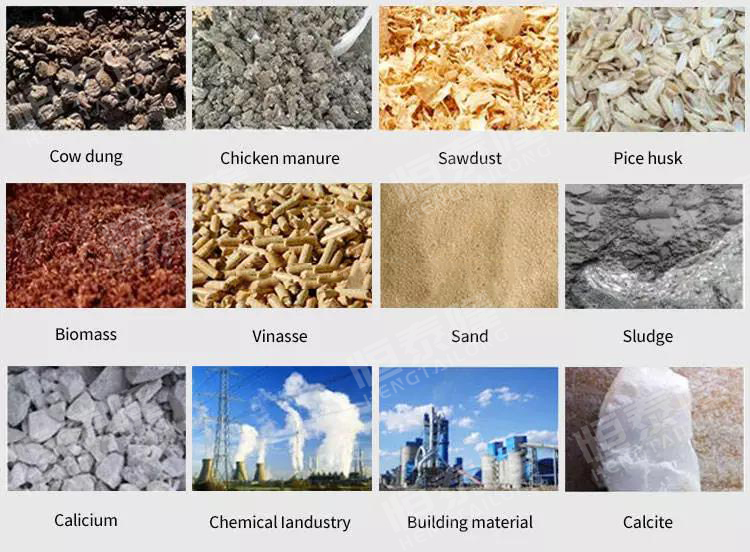 Working Principle
Material to be dried enters the rotary drum dryer, and as the dryer rotates, the material is lifted up by a series of internal fins lining the inner wall of the dryer.
When the material gets high enough to roll back off the fins, it falls back down to the bottom of the rotary dryer, passing through the hot gas stream as it falls.
This gas stream can either be moving toward the discharge end from the feed end (known as co-current flow) of the rotary dryer,
or toward the feed end from the discharge end (known as counter-current flow) of the dryer.
The gas stream can be made up of a mixture of air and combustion gases from a burner,in which case the rotary dryer is called a direct heated dryer.
Alternatively, the gas stream may consist of air or another (sometimes inert) gas that is preheated.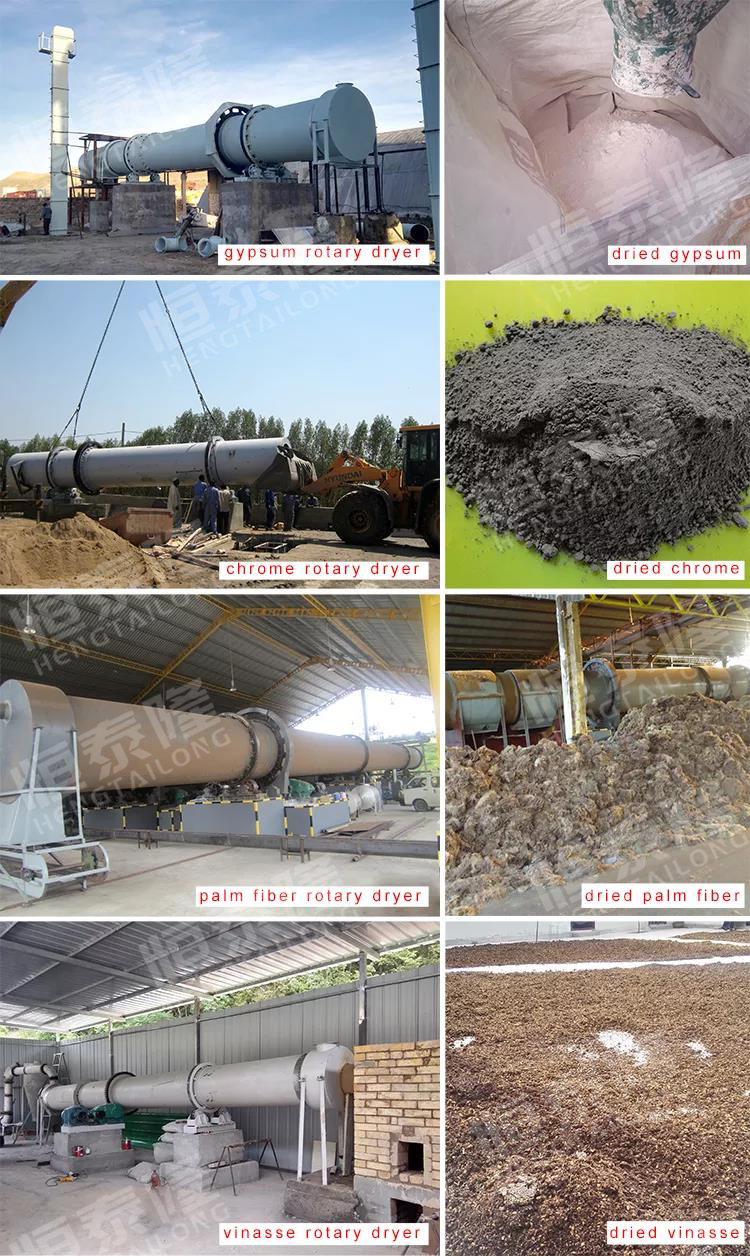 Main Features
1.Great drying effect. Wet materials are highly separated in hot flow. The effective drying area is approaching the total surface area of particles.
2.The design of heat conduction pipe is simple, space-saving and convenient for maintenance and repair.
3.Short drying period. High efficiency and energy saving.
4.Large output and high heat efficiency. For unbound water, the heat efficiency can be as high as 60%.