Continuous Carbonization Furnace Machine
1.The carbonization stove is a new designed machine for chargin the wood briquette, bamboo, wood log, coconut shell and so on into charcoal.
It is selling well for its easy operating, high capacity, good quality.
Once carbonization need 6-8 hours, smokeless and the raw materials can be wood log or other flammable goods.
2.Horizontal carbonization furnace machine it adopts the advanced carbonized technology heat flow, carbonized rate increased
significantly, the carbonized rate is 99%.
And the operation is very convenient, good safety, high production efficiency, can save a lot of energy, good environmental protection performance.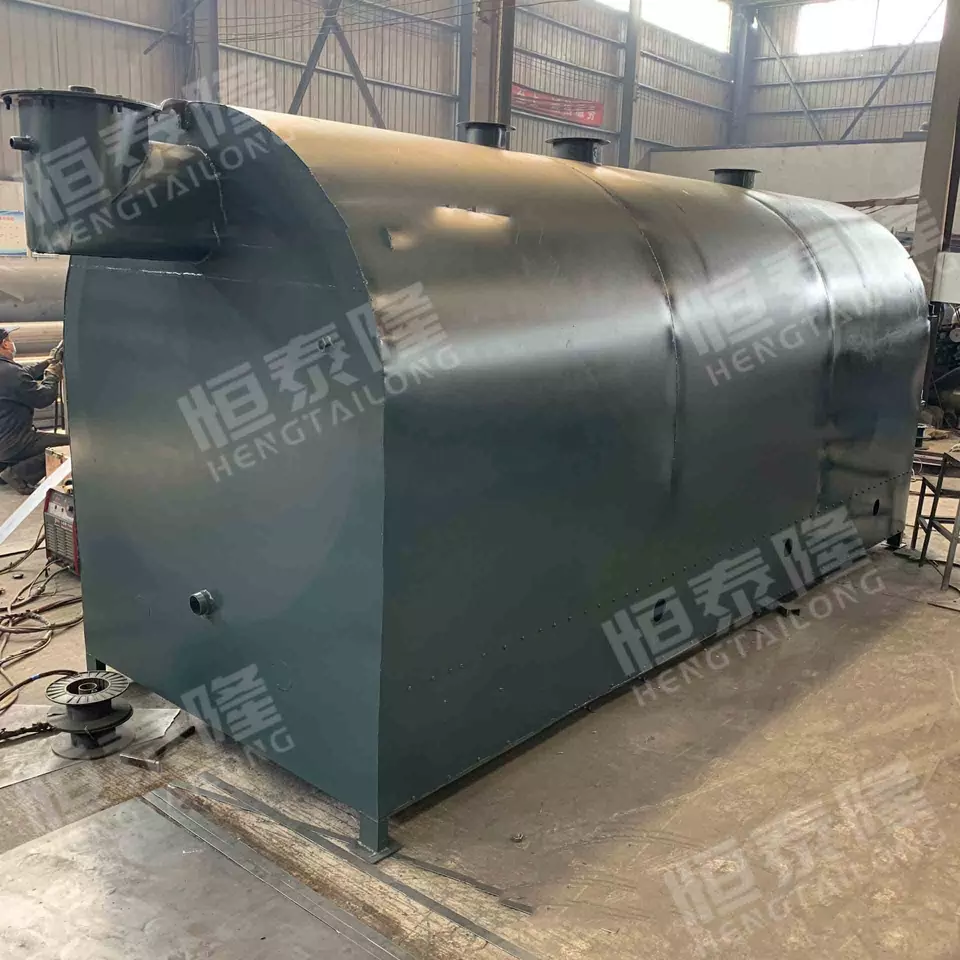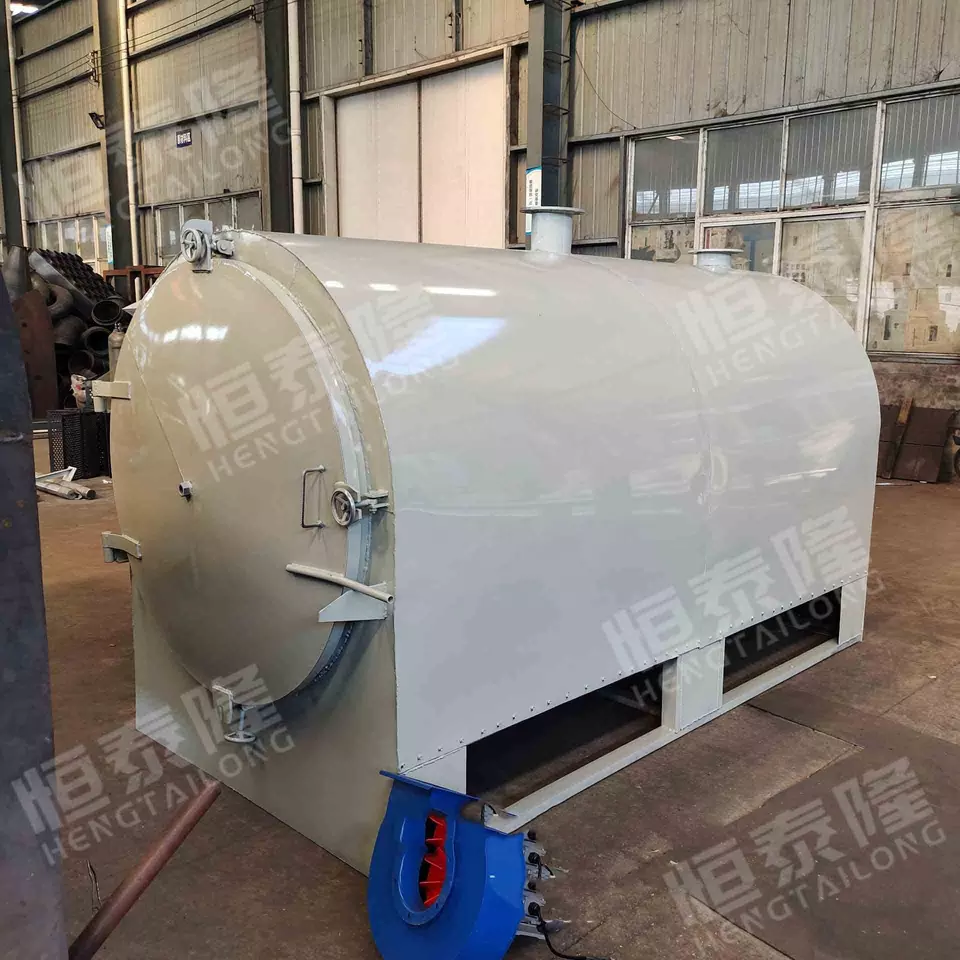 Product Application
Charcoal machine is the abbreviation of several equipment: charcoal machine equipment mainly includes crusher,
dryer, rod making machine and carbonization furnace. The raw materials of the charcoal machine can be sawdust,
rice husk, fruit husk, rice straw,logs, branches, residues and other materials.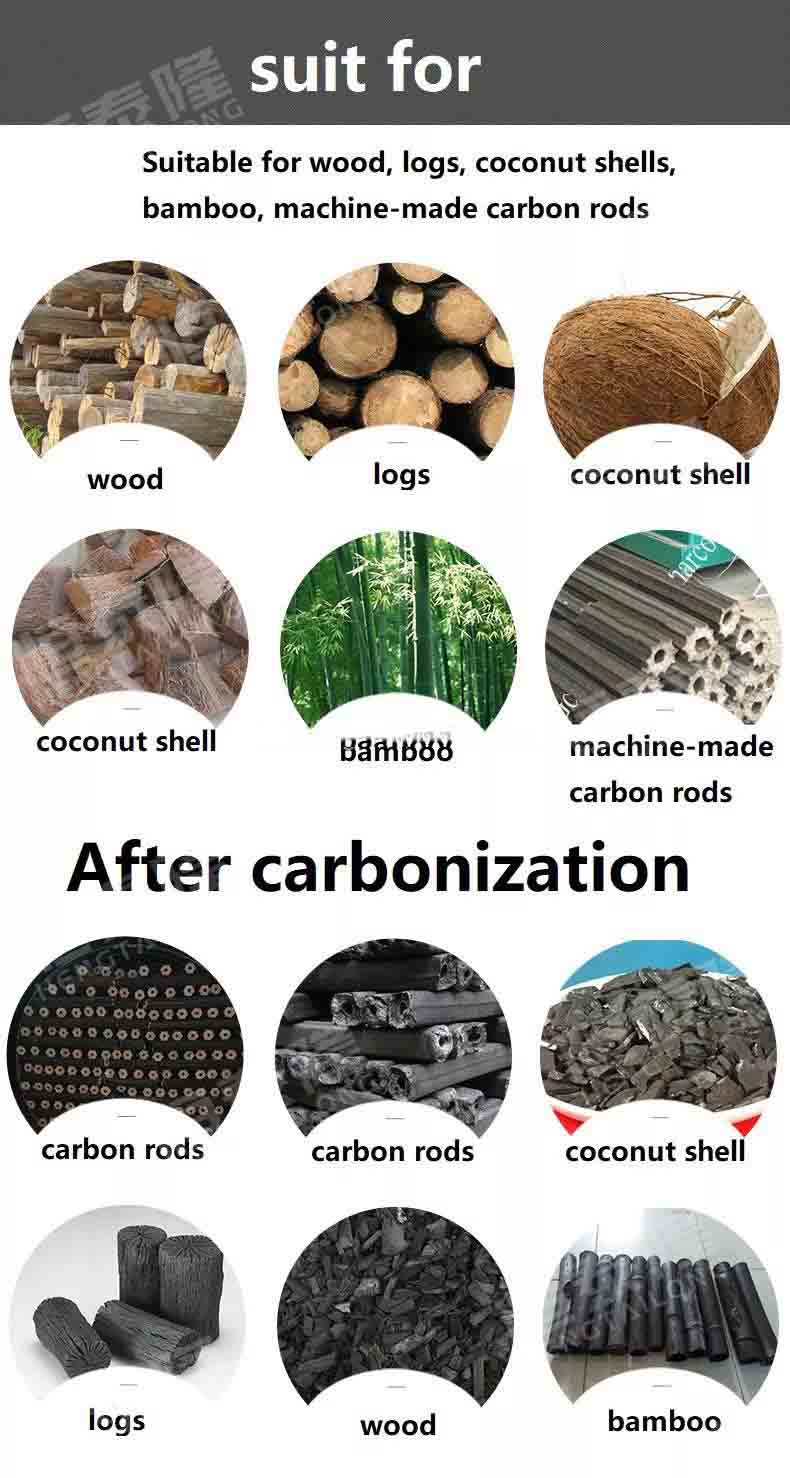 Product Features
1.Three layers structure of the furnace body. The inner layer is high heat transfer and wear-resistance steel for increasing the carbonizing temperature.
The middle layer is the asbestos for insulation. The outer layer is painted steel.
2. Various heating methods. The heating source can be firewood, coal, natural gas, liquefied gas, burner, electric, etc.
3. The door of the furnace is sealed with graphite packing. This can prevent the air from entering the furnace and increase the charcoal yield.
4. Green and energy saving. The purifier tank can clean the smoke generated in the carbonizing.
The cleaned gas enters the burning chamber through the pipes and then is ignited to heating the furnace.
In this process, no harmful gas is emitted and reduces the consumption of wood, coal, LPG, etc for heating.
5. Guide rail and loading basket. They are uniquely equipped for the horizontal carbonizing machine.
Workers can load the wood or briquettes into the steel basket and then push it into the carbonizing chamber.
This design saves the labor cost a lot and makes the operation easier.