Multifunctional Cow Dung Sludge Chicken Manure Dryer Machine
Rotary dryer is widely used for drying slag limestone, coal powder, slag, clay, etc.
Dryer can also be used in building materials,metallurgy, chemical and cement industry.
Rotary Dryer mainly consists of dryer body,raw material feeding plate, driving and supporting device, seal ring, etc.
Dryer can be generally divided into four types, they are: rotary dryer, triple-drum dryer,indirect heat transfer dryer, vertical dryer.
Different kind of dryer has its own characters and advantages, the specific choice of a special dryer depends on different elements.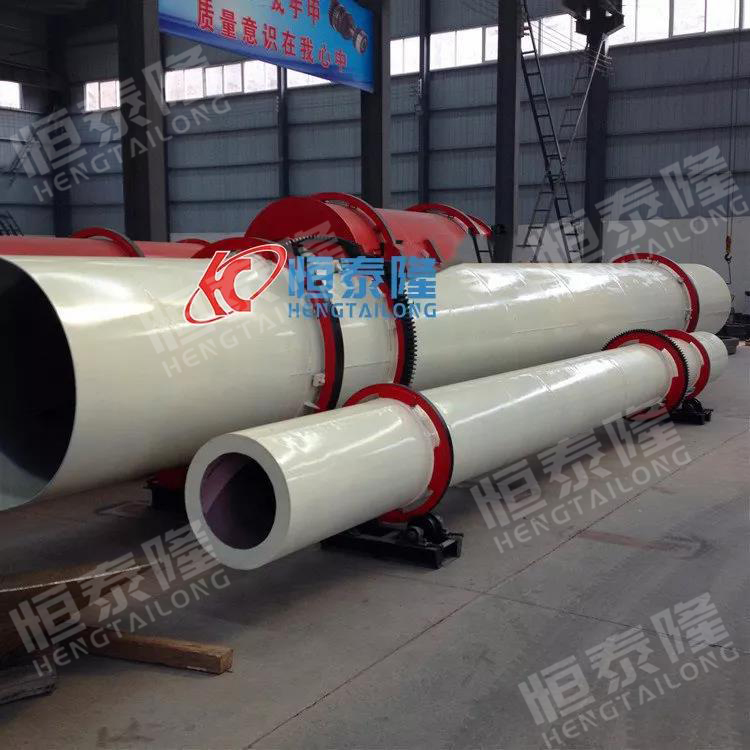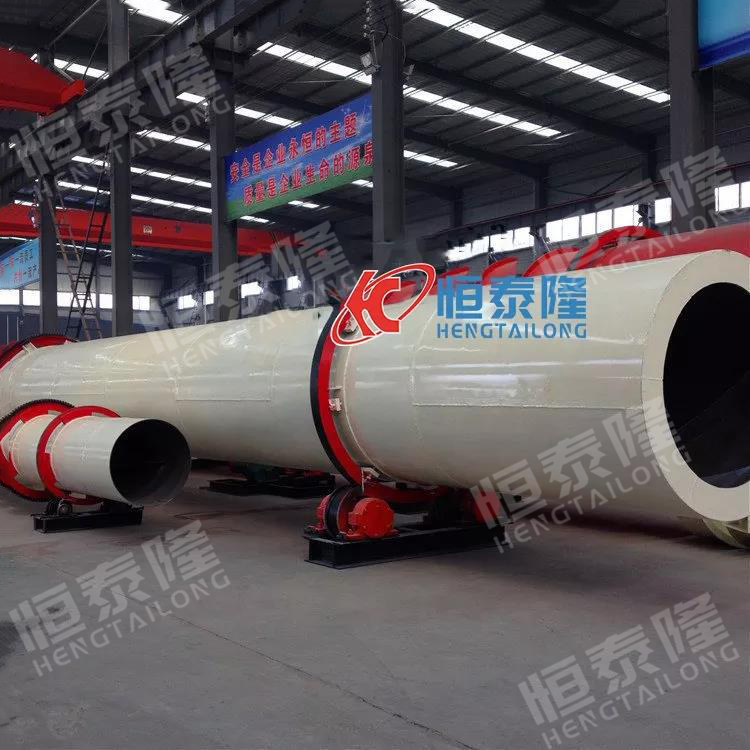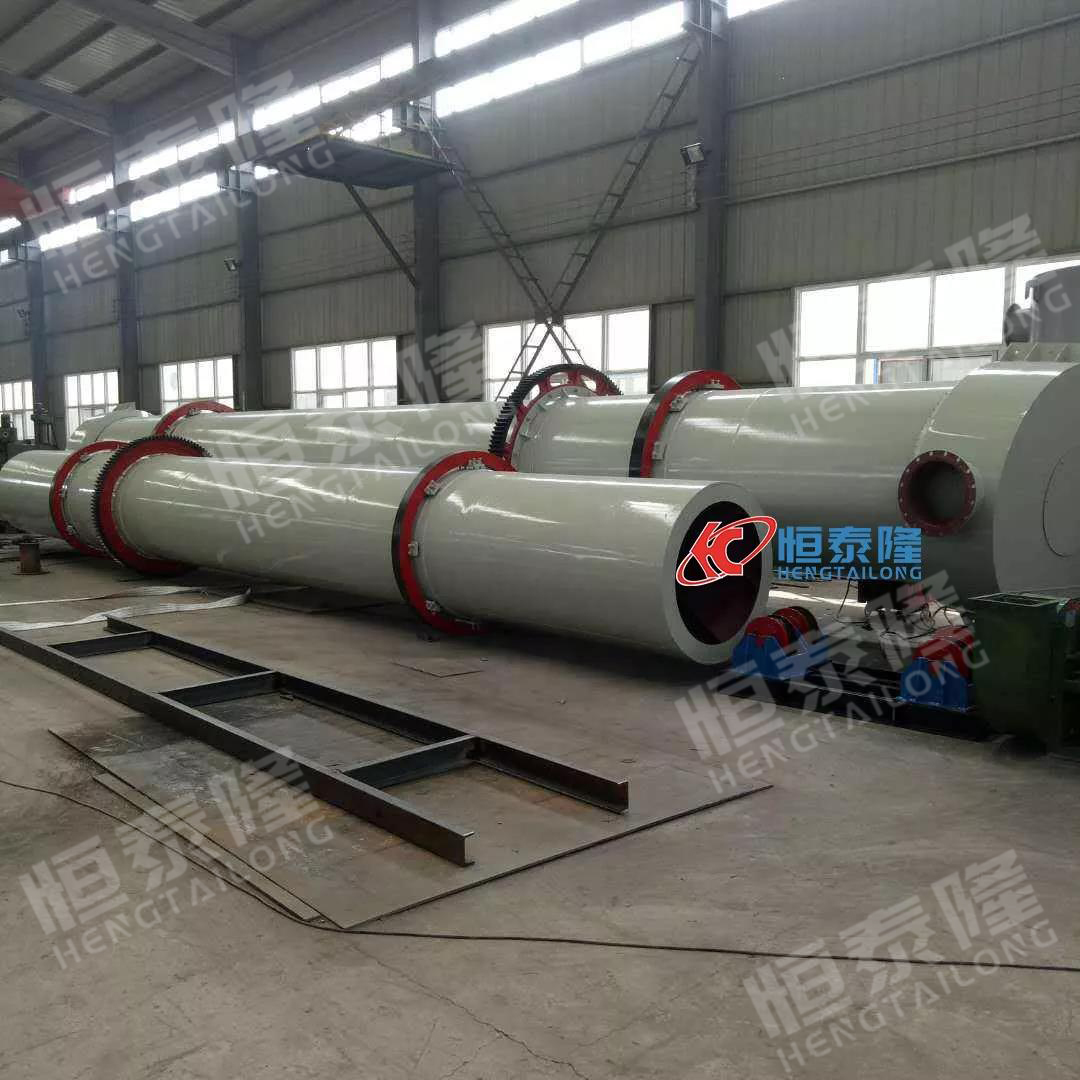 Detailed Images
Point 1-Steel Plate Selection
Chemical analysis was carried out on the material inspection, according to the requirements of GB700-2006,
dryer drum thickness < = 20 mm we use Q245 - A, > 20 mm we use Q245 - B;
According to the GB/T 2970-2004 class ii, the range of 60 mm weld edge every
board before cutting for ultrasonic flaw detection.
Point 2-Dryer Drum Welding
The dryer cylinder section for toroidal welding, longitudinal along the entire circumference of not more than two weld article number,
and shell welds shall be full, the minimum is not lower than the parent metal surface, the top should not be higher than 3 mm,
feed plate weld should be smooth.Weld edge bite depth should not be greater than 0.5 mm, continuous length should not be greater than 100 mm,
should not exceed the total length of each weld bite edge which 10% of the weld length.
Point 3-nspection
Examination all the parts according to the drawing after processing completion.
Spraying primer, rust preventing paint, and heat resistance paint.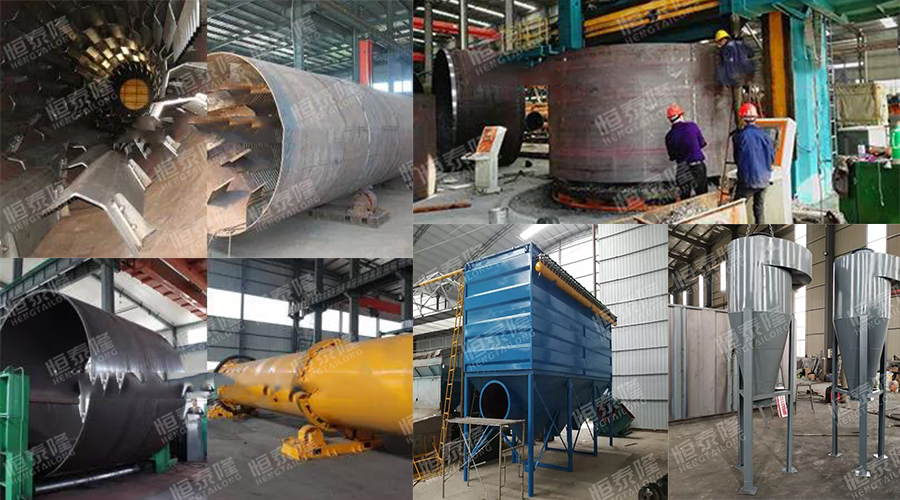 Rotary Dryer Application
The Poultry manure dryer machine is Yuhong company according to the market demand professional design and developed one type new rotary dryer,
this new type dryer suitable to drying the material moisture content at 50-65%,such as poultry manure,chicken manure,
bird manure,pig manure,cow manure,cattle manure,sheep manure and other material.Depended on the different characteristic of each type of raw materials,
different capacity, application requirements, cost control, automation degree, optimize the drying process technology,working conditions on site and other things,
we can design the drying process.Yuhong Company recommended product:this poultry manure rotary drum dryer unit capacity is larger,high efficient,
saving energy,covers area is more less, it can saving energy more than 50% than ordinary dryer,it can maximize saving energy and drying costs.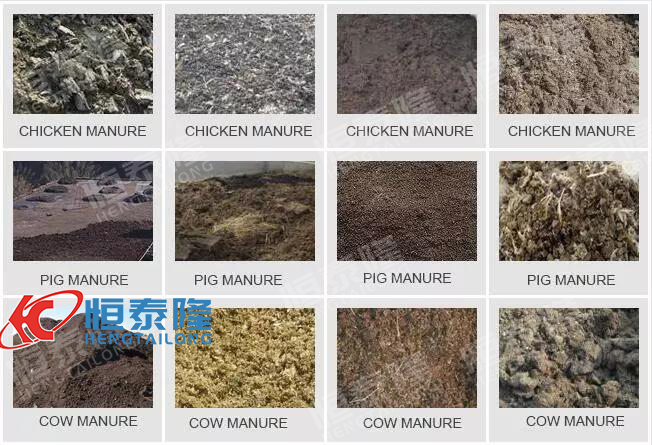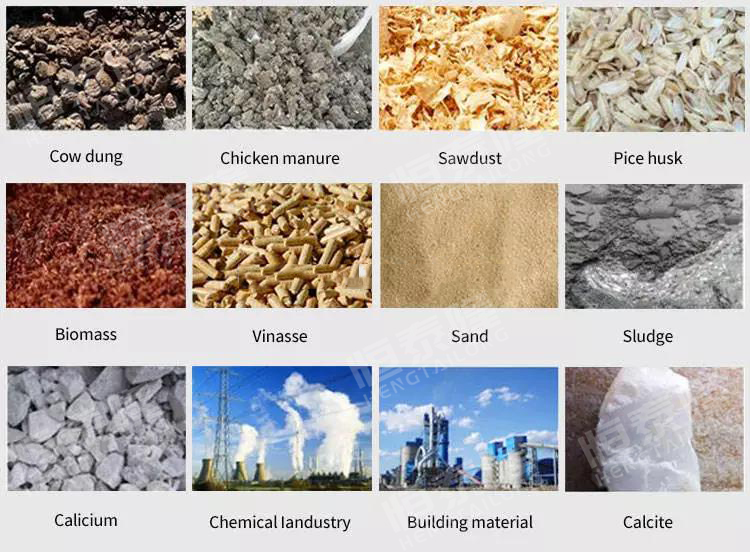 Working Principle
The wet material enters from upper part of one end while the dry material is collected from lower part of the other end.
The hot wind enters from the feeding en or the discharging end and is discharged from the upper part of the other end.
There is regular way shoveling plate which makes the material up and down in the process of barrel rotation.
Thus the material fully contacts with the hot air current to improve the drying efficiency and move the material forward.
The heat source of material drying is hot air, high temperature flue gas which can be chosen by the property and quality of material.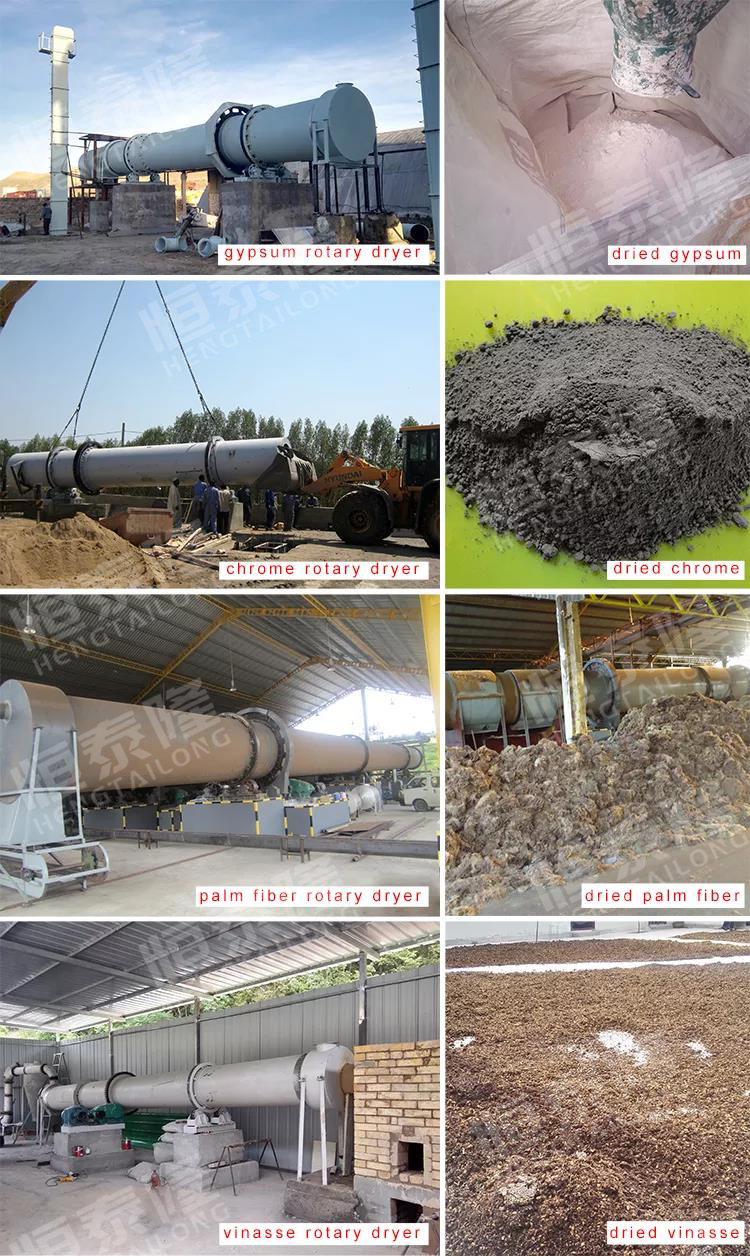 Main Features
1.Great drying effect. Wet materials are highly separated in hot flow. The effective drying area is approaching the total surface area of particles.
2.The design of heat conduction pipe is simple, space-saving and convenient for maintenance and repair.
3.Short drying period. High efficiency and energy saving.
4.Large output and high heat efficiency. For unbound water, the heat efficiency can be as high as 60%.