XJK mechanical agitating flotation machine is suitable for separation of non-ferrous metals, ferrous metals, precious metals,non-metallic mineraland chemical raw materials, recovering useful minerals.This machine has the features of the big suction capacity and low power consumption.Every slot has the triple function of suction, grout and flotation which become the complete flotation circuit without any auxiliary equipment installing the machine in a actinic line it will be easier for the flow process change, the rational slurry cycle and furthest reducing the coarse sand sinking.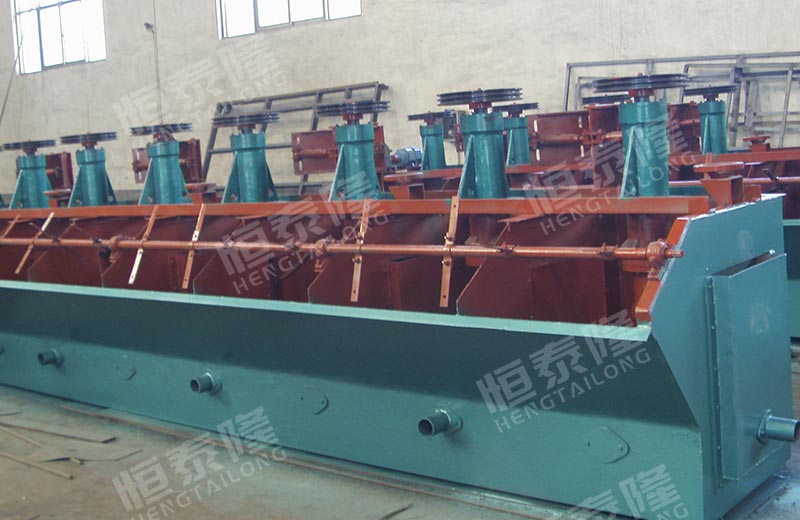 XJK series of Flotation machine consists of flotation cells, impeller, belt pulley, inlet pipe, strobe, covering plate, standpipe, draw bar, etc.
When the floatation machine works, the motor drives the impeller to revolve, so the centrifugal effect and negative pressure are produced. On one hand, ample air is absorbed and mixed with mineral slurry, on the other hand, the mixed mineral slurry is mingled with additive, meanwhile, the foams are thinning, the mineral is bounded with foams, and floats up to the surface of mineral slurry and the mineralized foam is formed. The liquid surface can be adjusted with the height of adjustment flashboard, so that the useful foams are scraped with squeegee.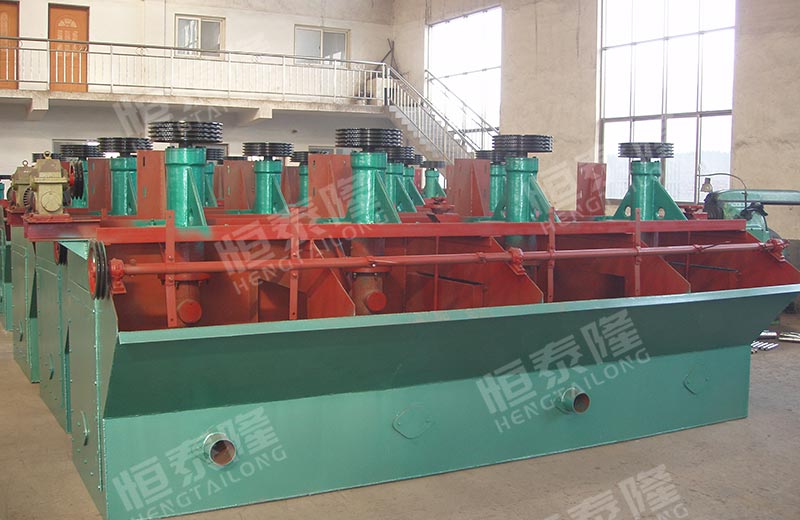 Feature:
1 Self-absorption of air.
2 Good cycling property of pulp.
3 Flotation machine's suction volume is relatively stable.
4 Medium mixing strength and good suspension of solid particles.
5 The liquid level of the flotation machine is stable and it has low power consumption.
Advantages:
1.Large air-absorption capacity and low power consumption
2.Long service life of vulnerable parts
3.Suitable for flotation of large particle size materials
4.Can compose a joint flotation unit with JJF flotation cell