Small Dry Decent Container Depends Air Volume Filtration Equipment Cyclone Bag Dust Collector
Cyclone Separator is ideal for separating dust with particle size greater than 5 um and it is often
employed as an Initial Stage Collector to lighten heavy dusts loads before being sent to a Primary Stage Fabric Collector.
By removing coarse particles from the gas stream, and allowing later stage Fabric Collectors to solely remove finer particles,
these collectors increase the efficiency and service life of Fabric Collectors (Baghouses) and their Filters.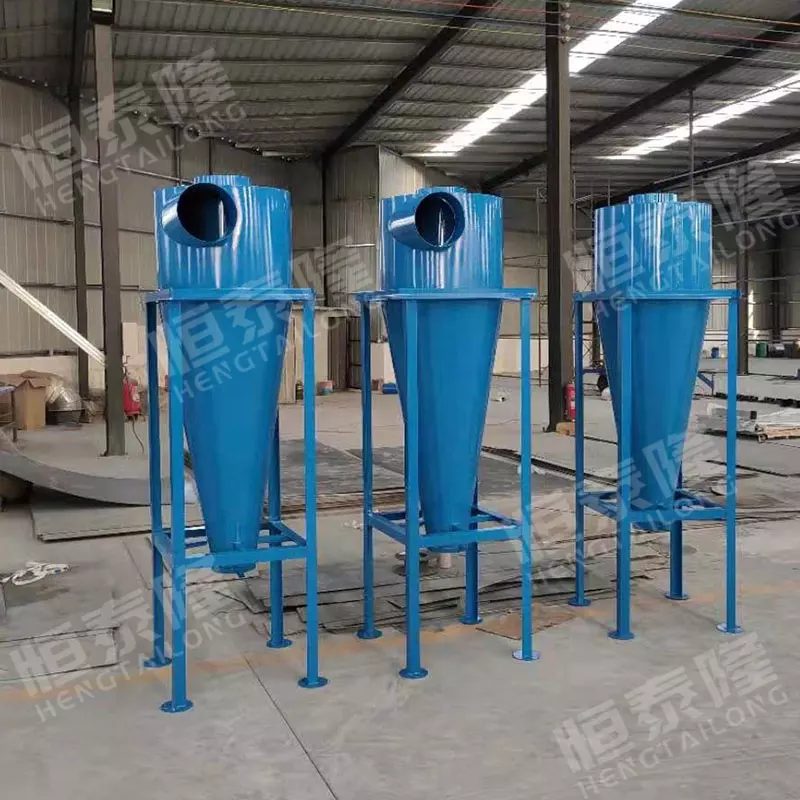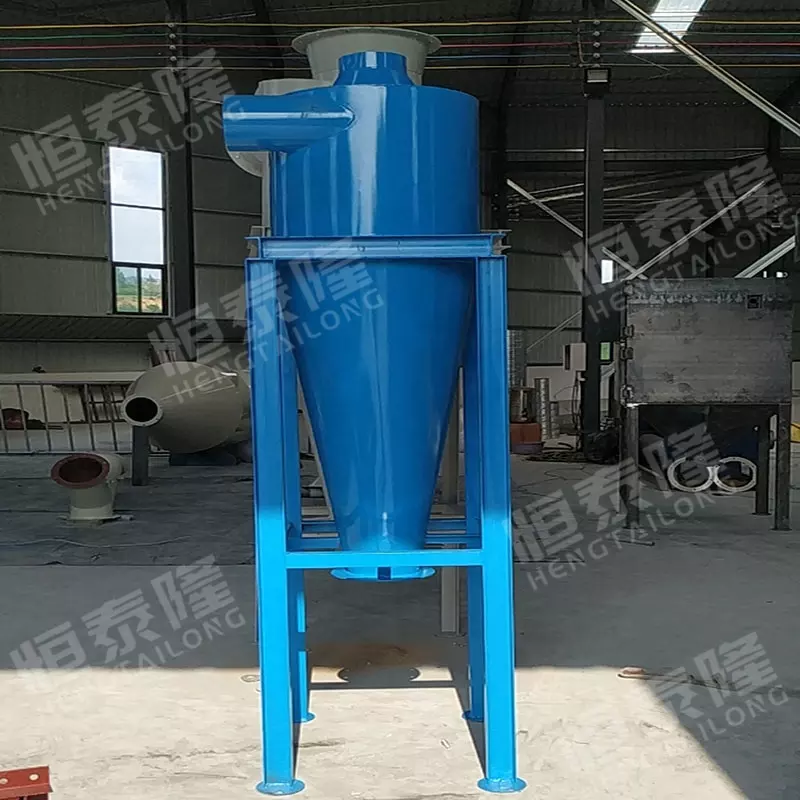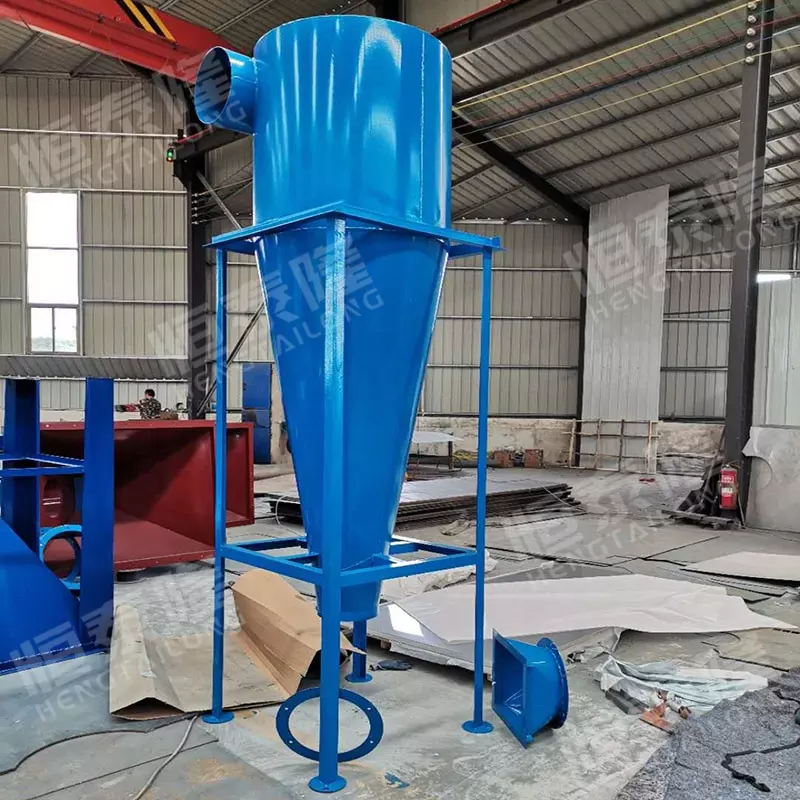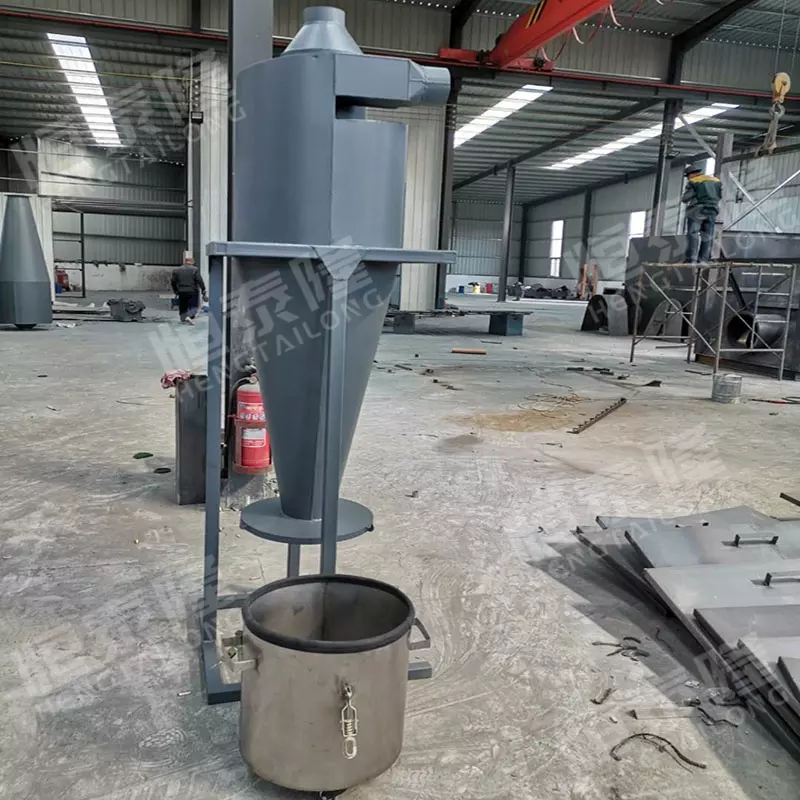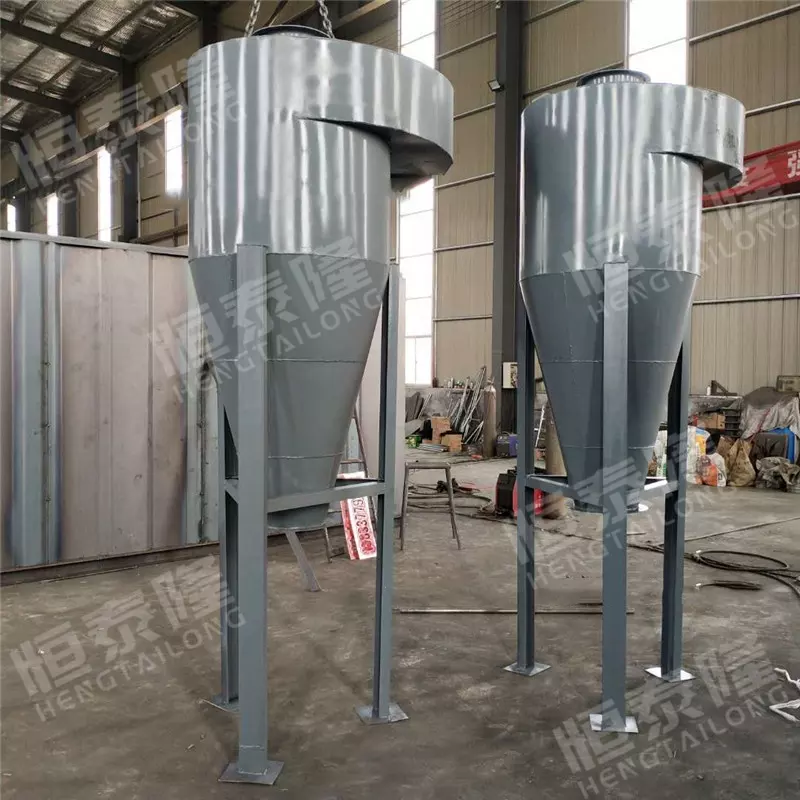 Product Application
It can be used for polishing, cutting, grinding, crushing andburning in industrial production.
It can also be used forcleaning the dust produced in chemical, electronic, metalprocessing, tobacco, glass and food processing rooms.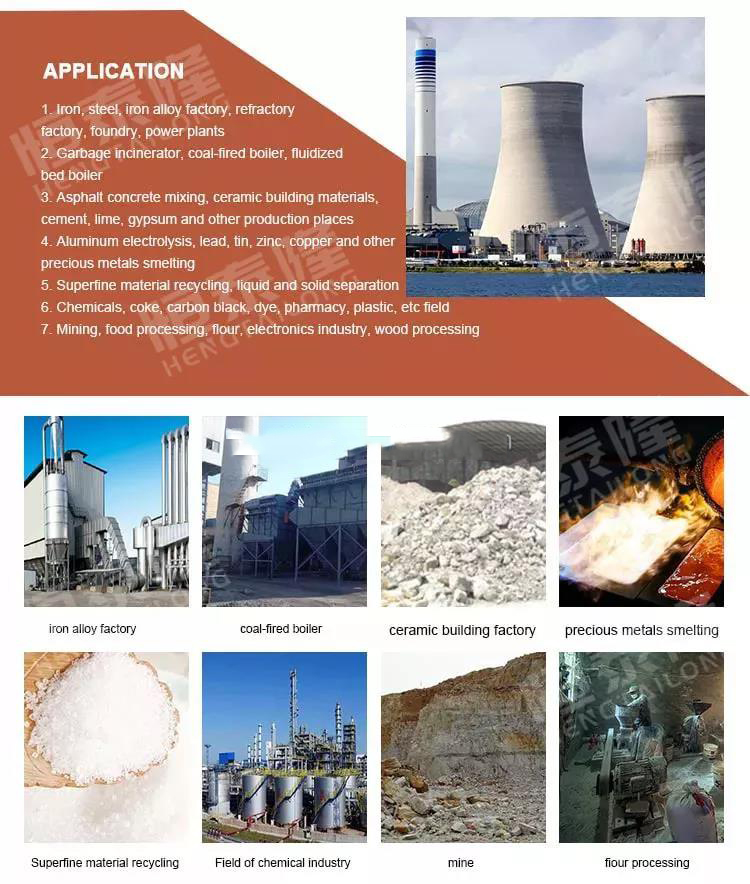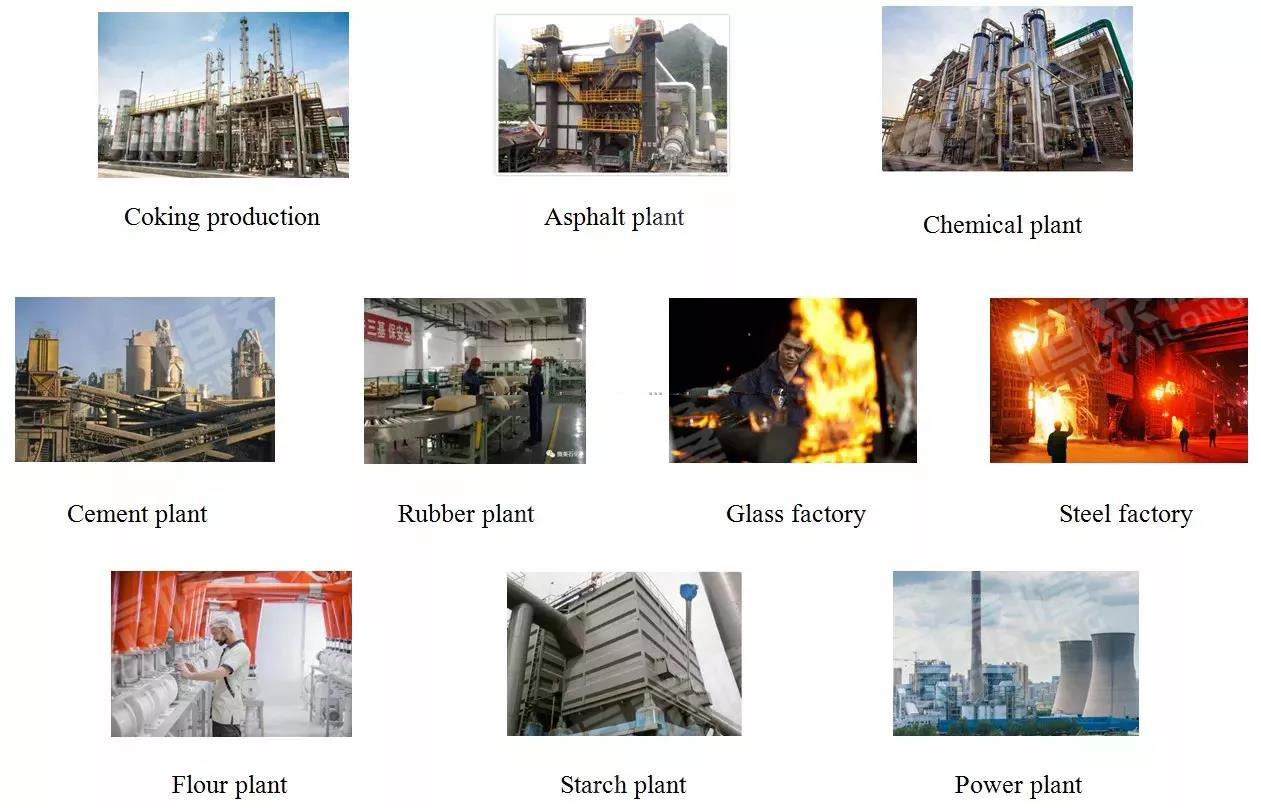 Detailed Images
1.The Cyclone dust collector hasn't any moving parts. It's convenient for manufacture and management.
2.With the same air volume, The cyclone collector is more smaller size, and the price is more cheaper.
3.As the second dedusting and matched with bag filter, it can be installed vertically, also can be installed in a horizontal.
So, it is easy to install and applicate.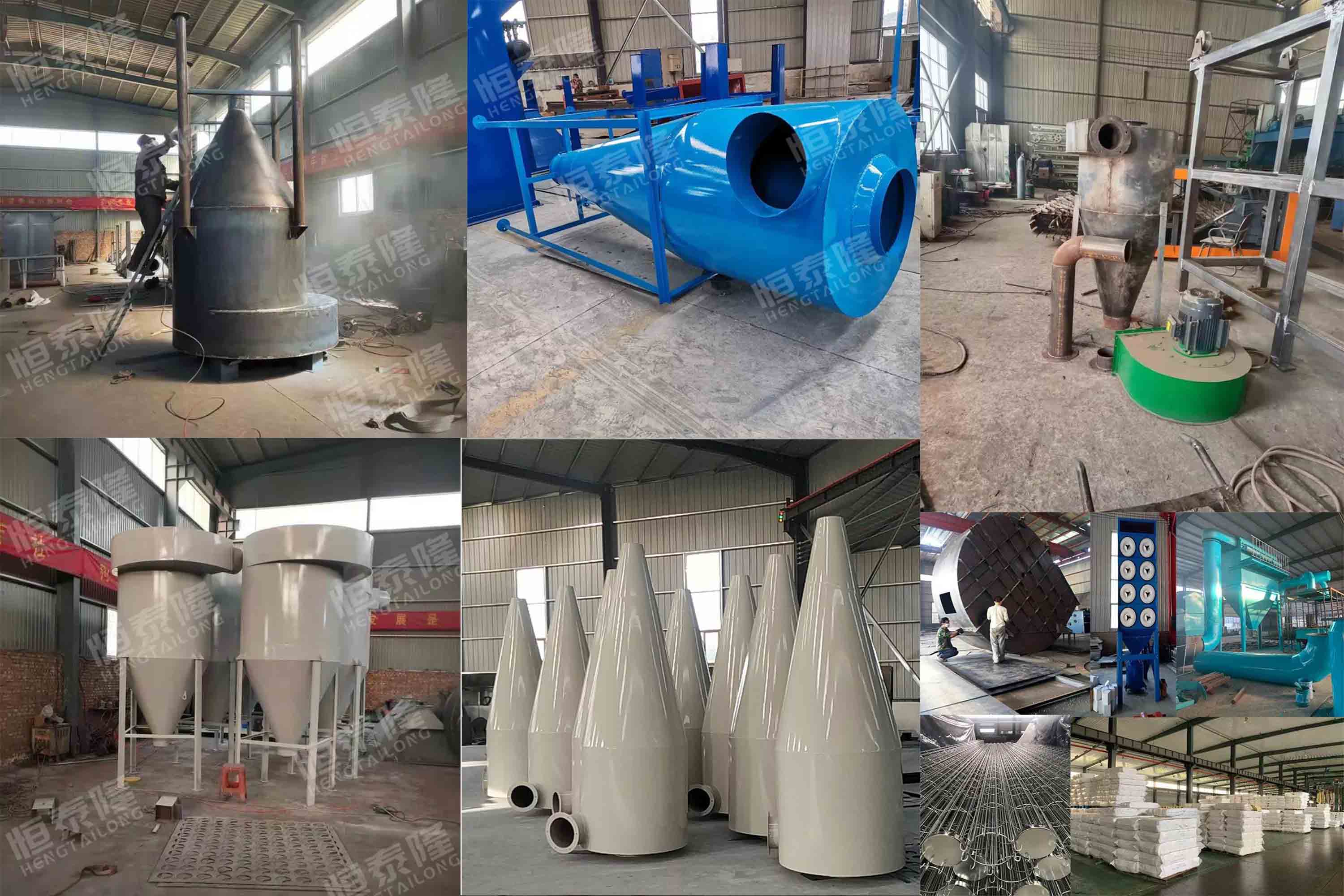 Working Principle
After the dust-laden airflow enters the dust collector along the tangential direction from the inlet, it rotates from top to bottom along the wall.
This downward airflow is called the outer vortex (outer vortex), and the outer vortex turns to the bottom of the cone.
Rotate upward along the axis, and then discharge through the discharge pipe.
This upward swirling airflow is called the internal vortex (internal vortex). The rotation direction of the outer vortex and the inner vortex is the same.
When the dust-laden airflow makes a rotating motion, the dust particles move down to the outer wall under the inertial centrifugal force,
and the dust particles reaching the outer wall fall into the ash hopper along the wall under the combined action of the airflow and gravity.
Purification. When the airflow rotates from the top of the dust collector down at a high speed, the pressure at the top will drop,
and a part of the airflow will rotate upwards along the outer wall with fine dust particles. After reaching the top,
it will be discharged from the discharge pipe when it rotates upwards along the discharge pipe.
This rotating upward airflow.This is called the upper vortex (upper vortex).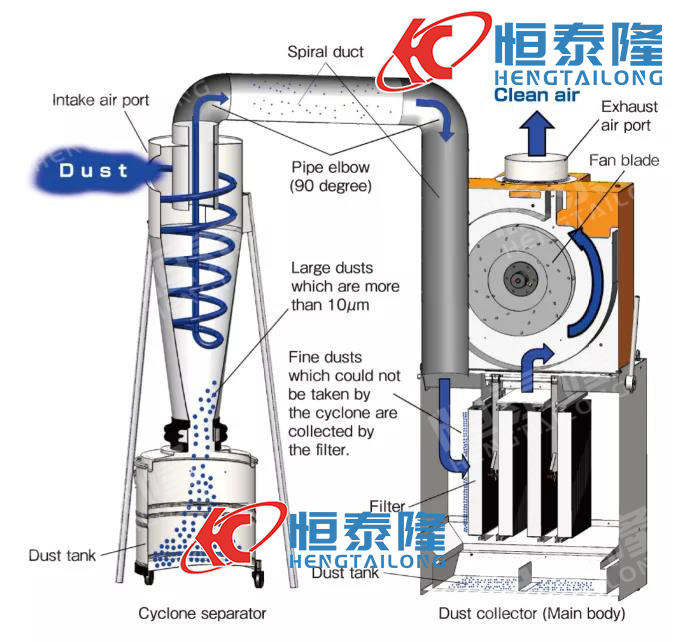 Product Features
1.Simple structure, no moving power parts, no need for special auxiliary equipment small area, low investment in manufacturing and installation.
2.Simple operation and maintenance, medium pressure loss, small power consumption, low operation and maintenance costs.
3.High operating flexibility, stable performance,not limited by the concentration and temperature of dust gas, no special requirements on the physical properties of dust.